Jessica Harrington fined €2,000 over 'indefensible' wrong horse blunder
Jessica Harrington has been fined €2,000 by the Irish Horseracing Regulatory Board (IHRB) for running the wrong horse in a two-year-old maiden at the Galway festival in July.
The mix-up emerged after Harrington 'won' the race with experienced three-year-old handicapper Aurora Princess rather than her intended runner Alizarine, who had been due to make her debut.
The incident was referred to the IHRB for further investigation and, after hearing evidence on Monday, the referrals committee issued Harrington with a €2,000 fine.
Evidence was heard from Niall Amond, travelling head lad to Harrington, who described the mix-up between Aurora Princess and Alizarine, who had been stabled next door to each other at Galway, as a "freak accident".
Amond explained he brought seven horses declared to run that day to the races and that the four grooms attending on behalf of Harrington had followed him by car. He outlined the timeline for his arrival and that the grooms had assisted him with taking the horses off the lorry. The identity of each horse was verified on entry to the stable yard.
He said that groom Caolan Byrne was working at the races for the first time and was being guided through the process by Eddie Tobin.
Amond stated he was responsible for saddling Alizarine for the second race and when he returned with the saddle after Shane Foley weighed out, the horse was presented to him in its stable with the bridle on. He said that he had never seen Alizarine prior to this as it was her debut and had never travelled with her previously but had no reason to question her identity.
Amond added he was unaware of any issue until he was about to saddle a runner in the third race when he was informed the microchip read for the winner of the maiden was that of Aurora Princess and not Alizarine. Amond described the whole situation as "just a freak accident".
In their evidence, both Tobin and Byrne said they mistakenly entered the stable of Aurora Princess when the time approached to get Alizarine ready.
Harrington accepted she was fully responsible for the error and for this she was wholly apologetic. She stated it was "indefensible" and an error that shouldn't have happened on her watch as responsibility lies with the trainer. She stated that despite a willingness to do everything correctly, there is still the chance of human error and that is what happened in this instance.
The committee's decision read: "We have determined that there has been a clear breach of Rule 261 and we have considered the issue of sanction.
"In reaching our conclusion, we do say at the outset that this is a serious matter in the context of racing and it has obviously drawn some attention. This case, we hope, will lead to a proper appreciation of how racing should be conducted. There is no precedent case in Ireland and we have heard about other cases but each case will turn on its own facts.
"Mrs Harrington has essentially said that this is a case of human error and we understand and accept that but nonetheless we want to
reiterate that stable staff should be fully educated for this type of circumstance not to arise again. We are sure that processes in this stable and other stables will be looked at, put in place and reiterated."
---
Read more:
Majority of Irish Flat handicap horses dropped 2lb 'to level playing field'
Davy Russell nearing return and excited to team up with old ally Gordon Elliott
Irish Racehorse Trainers Association pushing for return to 24-hour declarations
---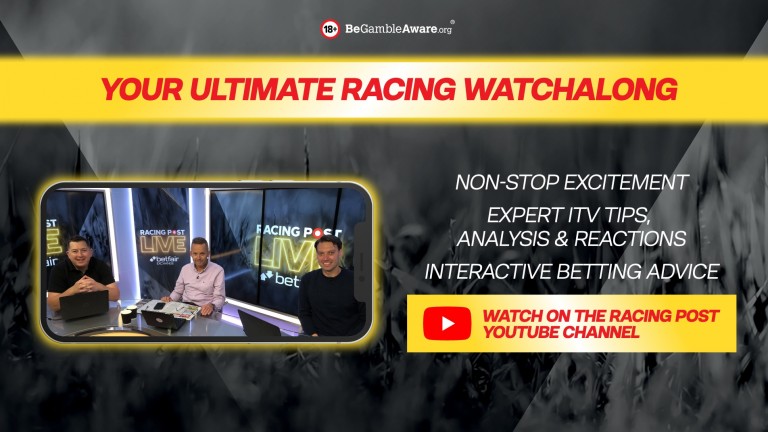 Racing Post Live is your ultimate racing watchalong every Saturday and during major festivals. Our experts offer uninterrupted tips, analysis and reactions to the ITV action. Subscribe to the Racing Post YouTube channel here and never miss a minute
---
This case, we hope, will lead to a proper appreciation of how racing should be conducted