Grand National-winning rider Liam Treadwell: being a jockey isn't for me anymore
Liam Treadwell, famous for his Grand National victory aboard 100-1 outsider Mon Mome in 2009, has announced his retirement.
Treadwell, 32, partnered almost 300 winners during his career and hopes to remain within the racing industry, but is adamant he has made the right decision.
"It's been in the back of my mind for a while and I made the decision on Sunday morning," he said on Tuesday.
"I need a fresh perspective and a new challenge. Since I banged my head in a fall at Bangor a couple of years ago it's always been tough coping with the pressure. I came back from six months out with a different mindset.
"I got hurt again at Aintree last year, and then soon after returning I sustained a shoulder injury at Cheltenham.
"For my own health and relationships with my family and friends, it's the right decision to focus on something else in the future."
He added: "All I've wanted to know since I left school at 17 is where the next ride is coming from, but now I've taken the decision it's like a huge weight has been taken off my shoulders.
"Being a jockey isn't for me any more. I just didn't feel comfortable in my own skin. The pressure got too much."
Treadwell, who retires on 298 winners, made headlines in the spring of 2009 when he rose magnificently to the Grand National challenge – on his very first attempt over the daunting fences – to land the world's most famous race aboard Mon Mome for his boss Venetia Williams.
"I remember going up in the car and receiving endless messages wishing me well," he recalled.
"All I could think about was simply getting over the first fence. Once I'd jumped it I took a deep breath and the race just panned out perfectly.
"I found my own little bubble, and Mon Mome crept into the race. We jumped the last and I couldn't really believe what was happening.
"As we went over the winning line there was an eerie silence – he was 100-1, and nobody had backed him. Everyone was as shocked as me.
"Then it was just a whirlwind of emotion. Mick Fitzgerald said to me, 'Take your time and enjoy every minute'. It was great advice."
Also famously offering advice that day was BBC presenter Clare Balding, who in the post-race interview suggested the rider could afford "to get them done", referring to Treadwell's teeth after she had urged him to "grin to the camera". She subsequently apologised.
Treadwell, whose best season in numerical terms was the 2013-14 campaign when he rode 42 winners, enjoyed his greatest moments in the saddle alongside his long-time supporter Williams.
"We've had some great days together," he said. "She was the first person I rang after I made the decision. She was very supportive. Maybe I can work with her again in the future. It would be nice to give something back."
While Treadwell will miss the camaraderie of the weighing-room – "it's one big family in there and the banter keeps a lot of us going" – he won't be sorry to experience an end to the abuse jockeys receive on social media.
"Jockeys are getting hammered from all angles on things like Twitter nowadays," he said. "It got to the stage where I felt I couldn't use Twitter if I'd had a disappointing day.
"The main thing, though, is that I'm going out on my own terms with my head held high. I've enjoyed it, but now's the time to do something else."
---
Treadwell's three of the best...
Mon Mome, 2009 Grand National
Sprung one of the biggest surprises in the race's long and illustrious history when powering home at 100-1 to beat Comply Or Die by 12 lengths.
Carrickboy, 2013 Byrne Group Plate
Made all at 50-1 under a perfectly-judged Treadwell ride to defeat Vino Griego by a length and a half to achieve a coveted Cheltenham Festival success.
Bennys Mist, 2015 Grand Sefton Chase
Another memorable success over the famous National fences when he brought Bennys Mist home nine lengths clear of Seventh Sky.
---
Members' Club Ultimate subscribers can read our Grand National Pricewise ante-post special exclusively online the night before publication in the paper. Not a member? Enjoy your first month free when you subscribe using promo code FREETRIAL. Find out more here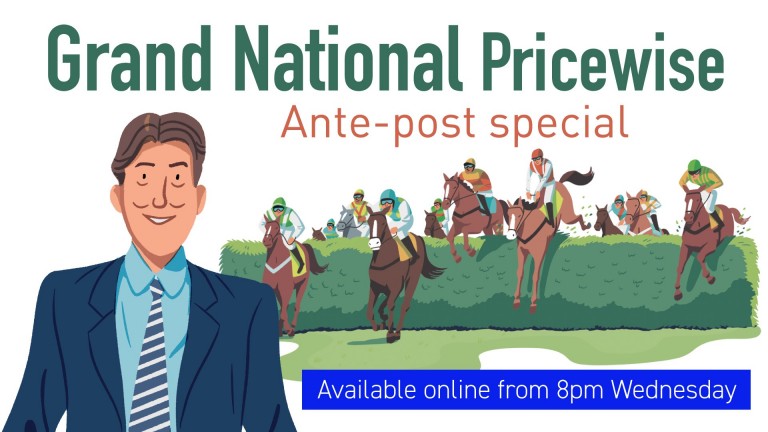 ---
For my own health and relationships with my family and friends, it's the right decision to focus on something else in the future