Arena Racing Company and Entain sign major new media rights deal
Arena Racing Company and Entain, the parent company of Ladbrokes and Coral, have announced a new long-term horseracing media rights deal as well as the creation of a greyhound racing joint venture.
The agreements were described as representing a "new era" of collaboration between the two sectors.
However, the deal will come as a blow to rival service provider SIS who currently broadcast action from the four greyhound tracks owned by Entain: Crayford, Hove, Monmore Green and Romford.
The horseracing media rights element of the deal covers races from Arc's 16 UK racecourses, which include Doncaster, Newcastle, Chepstow and Lingfield, along with content from South Africa and Australia and is based on turnover for both online and retail.
It will start at the beginning of next year and run until the end of 2029.
It is also understood that the Arc-led betting shop channel The Racing Partnership signed a four-year deal with William Hill on a similar basis earlier this year.
The greyhounds joint venture, which is set to launch on January 1 2024 for seven years, will distribute greyhound content from 12 stadia owned by Entain, Arena Racing and independent tracks.
It is also understood that Ladbrokes Coral have agreed to buy only greyhound content from the joint venture.
"This deal between Arena Racing and Entain represents a new era of collaboration between the horse and greyhound racing industries and their bookmaker customers," said Kevin Robertson, managing director of Arc's media and international division.
"We are delighted to have framed this deal to offer long-term certainty for both our horse and greyhound racing, as we look to recover from what have been incredibly difficult times for both industries.
"Importantly, this deal recognises the value for both horse and greyhound racing being sold directly by rights holders to their key bookmaker customers.
"We are delighted to be working in partnership with a significant global partner in Entain, who operate historic and popular brands such as Ladbrokes and Coral, continuing their long association with both sports."
The deal will deliver horseracing and greyhounds content for Ladbrokes and Coral's retail and digital channels, as well as for Entain's other digital brands: Betdaq, Bwin and Sportingbet.
Entain's chief procurement officer Adrian Bower said: "This landmark deal supports Entain's omni-channel strategy for its UK digital brands and emphasises the huge value we place on the horseracing and greyhound racing products.
"We have been looking for a long-term deal that delivers benefits to both parties, allowing us to focus on navigating the immediate challenge of Covid, while generating greater value for all.
"Ladbrokes and Coral are two of the biggest and longest standing investors in, and supporters of horseracing and greyhound racing, and this significant commercial deal with Arena Racing is just further proof of our support for these two great British sports."
Horse and greyhound media rights will be produced and distributed to the UK independent bookmakers through The Racing Partnership service, and into international markets such as Spain by Arc's subsidiary Vermantia.
---
Read more
Ladbrokes owner Entain swings back into profit with strong international growth
Entain appoint Jette Nygaard-Andersen as new chief executive
Shares in Ladbrokes Coral owner plunge as MGM walks away from takeover bid
Entain in advanced talks to appoint first female chief executive
Bombshell for Ladbrokes and Coral owner Entain as chief Shay Segev quits
Shares in Ladbrokes owner Entain soar after £8.1 billion US casino takeover bid
---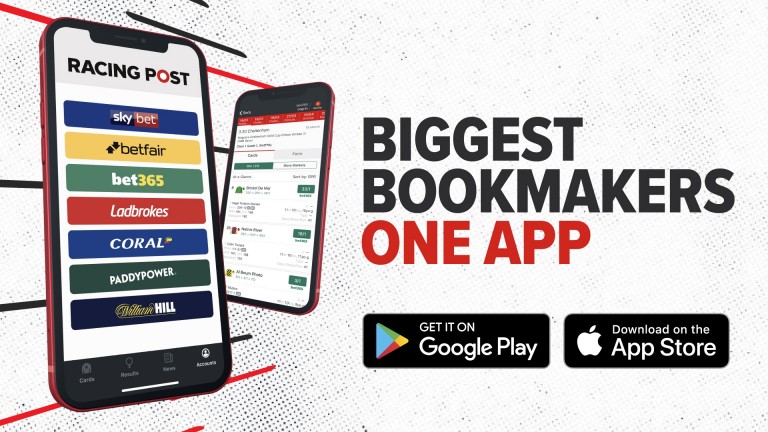 Place bets with seven bookmakers without leaving the free Racing Post app. Same prices, same offers, live video. Every race, every day. Search 'Racing Post App' to download for free and tap the odds buttons to get started
---
This deal between Arena Racing and Entain represents a new era of collaboration between the horse and greyhound racing industries