Shadwell to sell 'substantial' number of horses as part of restructuring
Shadwell Estates, the racing and breeding operation of the late Hamdan Al Maktoum, is set to significantly contract after a global reorganisation of one of the largest bloodstock empires ever created was announced on Thursday.
The process will begin with Shadwell selling a "substantial" volume of its stock, comprising yearlings, broodmares and horses in training, at the sales before the end of the year, while a statement from the organisation made no reference to any potential yearling purchases.
Following the death of Sheikh Hamdan, the older brother of Sheikh Mohammed, in March at the age of 75, it was confirmed Shadwell would continue to be operated by his family, with his daughter Sheikha Hissa bint Hamdan Al Maktoum taking a more prominent role.
In a statement released by Shadwell on Thursday, it was reiterated that Sheikh Hamdan's family remained "committed" to racing "for many years to come" but that there would be a sharper focus on "quality and competition at the highest level of the sport".
Over 100 Shadwell-owned horses have already been sold this year as part of what Angus Gold, Sheikh Hamdan's longstanding racing manager, had described in the summer as a "trimming" process, but Thursday's statement outlined that a "recent decision" had been made to cut back the sprawling operation further heading into 2022.
Chris Kennard, the UK director of Shadwell Estates, said: "As part of a long-term plan for Shadwell to operate on a sustainable footing, a recent decision has been made to contract the size of the global business.
"This will involve the imminent sale of a substantial number of horses – including yearlings, horses in training and breeding stock – and in due course a reorganisation of each of the worldwide operations."
The statement added that the review would "result in important changes for the business" and that Sheikh Hamdan's family "intend to retain a significant number of homebred foals and will continue their global stallion operations", with no reference made to potential yearling buys.
Last year at the Tattersalls October Book 1 and Book 2 yearling sales alone, Shadwell spent £8,785,350 on 46 yearlings, with 36 of those horses and over half of the spending coming during Book 2.
Shadwell employees contacted by the Racing Post provided no comment on the plans, referring queries to the statement released by the operation.
The scale of Shadwell is highlighted by the fact in Britain alone it has raced 167 individual horses this year — headlined by Prix du Moulin winner Baaeed and Al Aasy — with 12 trainers, with horses also carrying its famous blue and white silks in Ireland, France, the UAE and the US, where Malathaat won the Kentucky Oaks in the spring.
It is understood that the number of horses being sold by Shadwell is still being finalised, while it is unclear how far the reorganisation will stretch with respect to personnel and property that also come under the Shadwell banner.
Shadwell operates three stallion farms — the Nunnery Stud in Britain, Derrinstown Stud in Ireland and Shadwell Stud in the US — along with Kingswood Stables in Lambourn, where Owen Burrows is employed as a private trainer. Additionally, former champion Flat jockey Jim Crowley and Dane O'Neill are employed as retained riders.
Departures have already started at Shadwell with Richard Lancaster, who spent 35 years at the operation, more than 20 as stud director, stepping down during the summer, while Shadwell's South African and Australian arms were also wound up earlier this year as part of a "global review of the operation", according to Gold.
Gold had also previously outlined how Shadwell would be "selling more mares at Goffs and at the December Sales at Tattersalls" when it was confirmed in the summer Sheikh Hamdan's family would continue with the operation.
---
Read more on Shadwell:
Racing unites to mourn death of legendary owner-breeder Hamdan Al Maktoum
The remarkable facts and figures behind Sheikh Hamdan's achievements
From Nashwan to Nayef: ten of the best to run in the colours of Sheikh Hamdan
Shadwell empire to be taken on by Hamdan Al Maktoum's daughter Sheikha Hissa (Members' Club)
---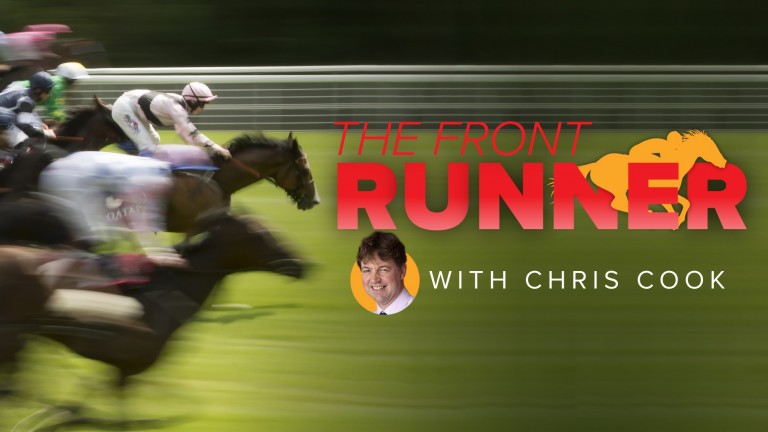 The Front Runner is our latest email newsletter available exclusively to Members' Club Ultimate subscribers. Chris Cook, a three-time Racing Reporter of the Year award winner, provides his take on the day's biggest stories and tips for the upcoming racing every morning from Monday to Friday
---
This will involve the imminent sale of a substantial number of horses – including yearlings, horses in training and breeding stock