'We weren't seeing eye to eye' - Joorabchian's reasons for split with Beckett
Kia Joorabchian has said a failure to see eye to eye was the reason behind the split between the owner's Amo Racing operation and trainer Ralph Beckett.
Ten horses left Beckett's yard last week, including Prince Alex, who won a valuable handicap at Goodwood on Saturday for Michael Bell having been with his former trainer just two days earlier.
Joorabchian told the Racing Post's Front Runner email on Monday: "We have in the past moved horses around between trainers, if a trainer says to me: 'I don't think this guy is working with me, maybe you'd be better off trying to find a different type of yard'. But they've always kind of been between the same trainers. Last year, we had a few move from others to Ralph, because they just weren't working out or settling in Newmarket. But we always kept the same core of trainers.
"This case is slightly different. I just felt Ralph and I weren't seeing eye to eye, so I felt it might be better if we did a change.
"I think he's a very good trainer. A lot of the old-style trainers have different ways of training and maybe we're a younger, newer type of company that has a slightly different method and sometimes it doesn't work with everybody. It's okay, there's nothing wrong with that. He did a great job with everything he's had from us, but sometimes you don't see eye to eye and that's that. I wish him the best."
Beckett had eight individual runners in the purple colours of Joorabchian's Amo Racing last year, and got at least one win out of seven them. Prince Alex was a notable success story at that stage, winning five on the bounce and scooping over £70,000 in prize-money.
There have been fewer runners for the combination this summer, but the filly Meu Amor did provide a Listed success at Carlisle. She was also the last Beckett-trained runner for Amo Racing when 11th at Goodwood last week.
Read more of the day's top stories:
No Aidan O'Brien runners for the Melbourne Cup as international entries halve
'He's Mr Reliable' - Hills stalwart Geoff Snook calls time on 51-year career
Syndicates boss to boycott three weekend cards over 'pathetic' prize-money (Members' Club)
---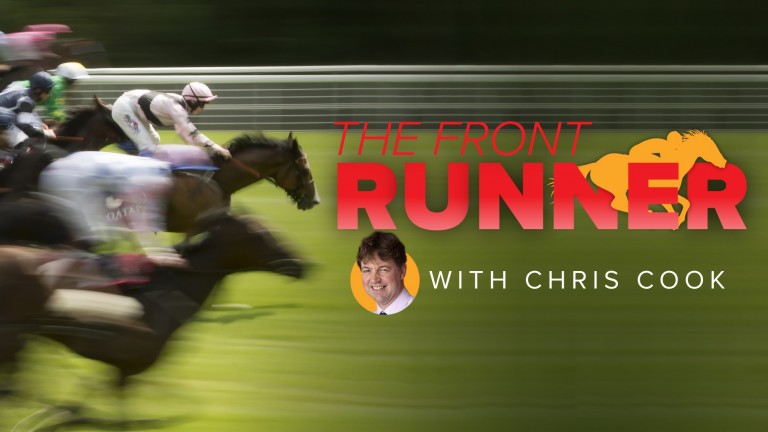 The Front Runner is our latest email newsletter available exclusively to Members' Club Ultimate subscribers. Chris Cook, a three-time Racing Reporter of the Year award winner, provides his take on the day's biggest stories and tips for the upcoming racing every morning from Monday to Friday
---
He did a great job with everything he's had from us but sometimes you don't see eye to eye and that's that