Trainer Michael O'Meara fined €5,000 after positive test for anti-inflammatory
County Tipperary trainer Michael O'Meara has been fined €5,000 after Cork winner Noble Music - a possible Group 2 contender at Goodwood next week - tested positive for an anti-inflammatory drug and was found to have been treated with a painkiller on the day of the race.
A minimum stand-down period of 14 days is required for horses given any intra-articular administration of a corticosteroid like the one in this instance, the commonly used triamcinolone acetonide (TCA). Noble Music, then a four-year-old, was treated 19 days prior to her win at Cork last October as 9-2 favourite.
However, it was the view of veterinary surgeon Vincent O'Connor, giving evidence to a referral hearing on July 5, that a withdrawal period of 21 days should have been advised given the complexity of the joint in question.
In other written evidence to the Irish Horseracing Regulatory Board hearing, Donncha Houlihan of Greenmount Equine Hospital confirmed that he medicated the medial femorotibial joint of Noble Music's left stifle with 10mg of TCA. A further entry in O'Meara's medicines register detailed an injection of Cartrophen on raceday, said to be administered by Jack McCarthy of the same equine facility.
Cartrophen was noted in evidence as a pain relieving and anti-inflammatory drug which could have the effect of making a horse more comfortable.
In a referral report, IHRB chief veterinary officer and head of anti-doping Dr Lynn Hillyer said the advice from another member of the same practice given to O'Meara of a 'zero' withdrawal time associated with Cartrophen – as well as giving the treatment on raceday – was "wholly inadequate, irresponsible and demonstrated a clear lack of knowledge and/or disregard for the rules of racing and/or the welfare of the horse".
O'Meara's representative Patrick Kennedy outlined that his client has "had a very rude awakening in the area of medicines and was wholly apologetic for the sequence of events", adding the trainer had subsequently changed veterinary practice.
He stated that O'Meara accepted Cartrophen was given 24 hours later than it should have been. A separate €1,000 fine was waived relating to the positive test "given the special circumstances outlined".
Noble Music was also a winner at Roscommon in July last year for O'Meara but has since moved to the yard of Jerome Reynier in Marseille. She won a Longchamp Listed race in May and is entered for the Group 2 Lillie Langtry Stakes a week on Saturday.
Trainer Mick Winters also had a €1,000 fine waived in the case of a TCA positive relating to Sayce Gold's Fairyhouse bumper win last November, with details published on Monday.
Ger Kelly of Fethard Equine Hospital stated the mare was treated with 20mg of TCA via injections into the medial femorotibial joints 22 days before the race.
The Mean Queen, then trained by Yvonne Latta, was the beneficiary of the Fairyhouse disqualification, while the Tony Martin-trained Dundory was awarded the Cork prize.
---
Read more:
Stephen Mahon at centre of another IHRB investigation after sampling incident
Jim Bolger had 'no names of trainers or drugs used' claims trainers' chief
Defiant IHRB denies drug cheat claims in key parliamentary hearing
Listowel hopeful government will allow greater crowds for harvest festival (Members' Club)
Horrific leg break forces Liam Keniry to put quest for milestone success on hold
---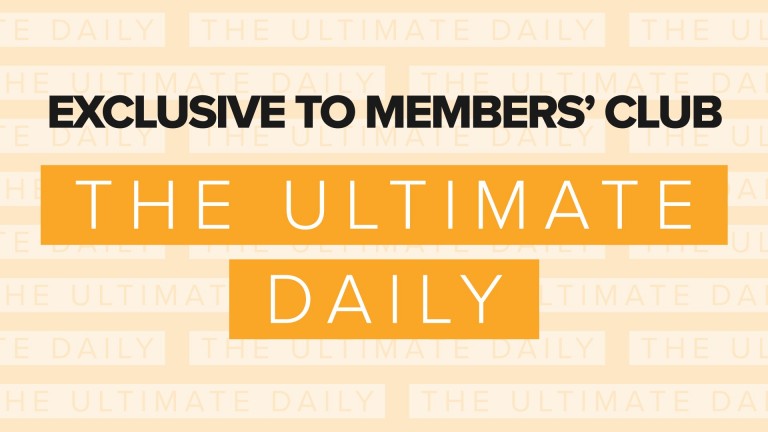 Ultimate Daily – our daily newsletters from Racing Post's experts, exclusive to the inbox of Ultimate Members' Club subscribers. To receive the newsletter subscribe here
---
He stated that Cartrophen was given to the horse 24 hours later than it should have been and O'Meara fully accepts that