'It works for betting and it works for punters' - bookmakers back Sunday Series
Bookmakers and racecourses believe that the Sky Bet Sunday Series, which begins next weekend, has the chance to bring increased spectator interest and betting uplift to racing.
Participants have expressed a lukewarm attitude towards the new series despite overall prize-money of £600,000 for the three fixtures and £200,000 in bonuses for owners and jockeys, primarily due to the day they are being staged on coupled with late afternoon start times.
However, on- and off-course bookmakers believe the meetings will be beneficial for the wider sport, with Sunday racedays proving popular with punters last summer following rearrangements of fixture lists due to the impact of the coronavirus pandemic.
James Knight, director of racing trading at Entain, owner of Coral and Ladbrokes, said: "Last year it was a different situation but it worked having good racing on television on Sunday – it works for betting and it works for punters.
"Last week, and it's well known now, there was the Bunbury Cup, July Cup and John Smith's Cup within 35 minutes and that suited no one at all. It suits everyone when it's spread out.
"We have regular meetings with racing where betting data is shared and it's clear that if you put on better quality racing that is appealing and competitive on these days then it works well."
---
Members can read trainers' warning of 'balancing act' between Sunday racing and staff welfare here
---
Broadening the appeal of racing was put forward as the main benefit of the meetings by Christopher Hudson, president of the British Racecourse Bookmakers' Association, with a potential long-term positive impact for the sport and on-course layers.
"Any extra money for racing is a great bonus and if it gets more people to the races on a Sunday that may not otherwise have gone, it can only be good for those that work there," he said.
Knight believes the association with ITV Racing – for all three fixtures, at Musselburgh on July 25, Haydock on August 8 and Sandown on August 22 – is key to the meetings working and will ultimately make them worthwhile for everyone involved in the sport.
"We'll look at what happens with these three dates after they've passed and feed that information back," he added. "However, if you put racing on ITV and it's competitive then people will watch it and people will bet on it.
"You would hope it can be levy positive and that has to be a good thing for everyone, but beyond that it's about engagement with the sport and ITV have been doing a great job with that."
The final fixture takes place at Sandown and Phil White, London regional director at the Jockey Club, hopes the new series will provide insight and enjoyment to those watching and attending.
"The team at Sandown are really looking forward to hosting the series next month," he said. "We have a great opportunity to showcase some competitive and high-quality racing, as well as taking a look behind the scenes at how the sport works in a relaxed and informal atmosphere.
"It's a team effort right across racing to trial these new initiatives, and we're grateful for all those who will be playing their part to put on what should be a great day on August 22."
---
Read more:
Rachael Blackmore undergoes surgery but in 'good spirits' after Killarney fall
'Recovering addict' Ffrench Davis savouring big-race task on ITV at Market Rasen
'I had to do my homework' – how the Queen kept Richard Hannon senior on his toes
---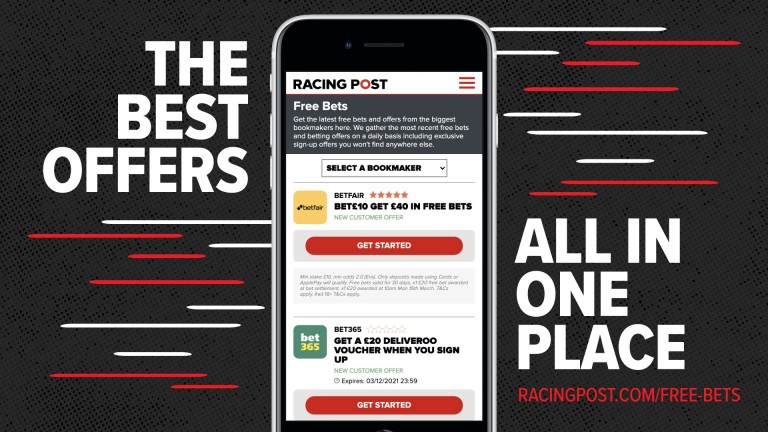 For all our exclusive free bet offers and must-have daily promotions click the free bets button or go to racingpost.com/freebets
---
It's clear that if you put on better quality racing that is appealing and competitive on these days then it works well