Police and air traffic control intervene after drone spotted at Newcastle
Drone operators who were flying near Newcastle airport during racing on Friday could face prosecution after being interviewed by police.
Air traffic control contacted police after a report from the pilot of a light aircraft that the unmanned aerial vehicle was flying unusually high.
Drones with high resolution cameras are flown near racecourses by in-running punters attempting to gain a crucial time advantage over those relying on legal television pictures.
They have been an issue at tracks for several years, with Racecourse Association chief executive David Armstrong previously outlining how venues had made efforts to protect what they believed was their intellectual property from UAVs.
A drone was spotted at Newcastle on the day racing resumed there after the coronavirus lockdown last year and has been a familiar sight since, operated from a private driveway over which the course has no jurisdiction.
However, the track's location just a few miles from Newcastle Airport means the device can potentially interfere with local air traffic, and that is what happened during racing last Friday.
David Williamson, regional director for track owners Arena Racing Company, said: "Our executive director Paul Elliott got a call from air traffic control just after 8pm, asking if the drone that was up had anything to do with the racecourse.
"Paul explained why it was up and the air traffic control thought it was higher than normal. From what we understand the pilot of a light aircraft had reported it as being high.
"They phoned the police, who turned up and took all the details off the people who were flying the drone.
"I think that will be the end of that particular site. I don't think they'll be back there again. Air traffic control said they may well try to prosecute as it could have caused disruption."
Several racecourses have reported, and continue to log, incidents of drones being used at meetings, with one man arrested at Punchestown last year for breaching coronavirus restrictions.
---
Read more on drones:
Racing is back – and so are the drones: flying camera spotted at Newcastle
British racecourses to look into legal action in battle against drones
Drone controversy deepens as operator is spotted filming racing at Haydock
---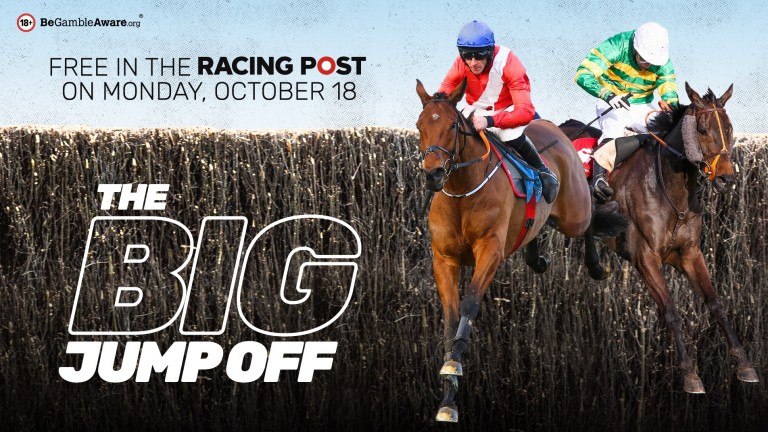 The jumps season is coming! Pick up your copy of the Big Jump Off, our brand new pullout signalling the start of the 2021-22 National Hunt season. Free in the Racing Post on Monday, October 18, it's got 72 pages of unbeatable content including ante-post tips, guest columnists, divisional analysis and much more
---
Air traffic control said they may well try and prosecute as it could have caused disruption