Plans for 84-home development next to Haydock Park receive approval
Haydock racecourse is to sell off part of its land for housing after plans for an 84-home development submitted by Jockey Club Racecourses (JCR) were approved by the local council.
JCR said the building project on the 6.3 acre site previously used as an overflow car park will not affect racing and have minimal impact on facilities.
Wigan Council's planning committee has given the go-ahead for the development, which will be separate from the racecourse with its own access route.
There were objections to the application on the grounds that the proposed access route on Windsor Road near Ashton did not have the capacity for more housing, but the highways team were satisfied it would not cause a significant impact to road infrastructure.
Two houses owned by JCR will be demolished to make way for the new homes.
There is no confirmed figure of how much Haydock's development is expected to raise, but some of the money will be reinvested into improving facilities at the track.
A spokesperson for JCR said: "We are pleased with the outcome of the planning committee meeting and we will now look to secure a development partner to deliver these proposals, which include much-needed affordable homes.
"Development on the site, which is located adjacent to the racecourse with a separate entrance, will have minimal impact on facilities at Haydock Park, including parking and access to the racecourse. All racing at Haydock Park will continue to take place and fixtures remain unaffected.
"In line with our royal charter, all net receipts from the land sale will be reinvested back into British horseracing, including facilities at Haydock Park. Improvements and renovations at Haydock Park currently planned include the Park Suite and, in the near future, the weighing room."
Last September, JCR said Covid-19 was expected to reduce its revenues by more than £170 million over the two-year period of 2020 and 2021 as it revealed its financial figures.
British racing's largest commercial group last month also revealed further details of a proposed new all-weather racecourse in Newmarket, with the unveiling of plans to build a right-handed track on land behind the Rowley Mile.
Some of JCR's previous development applications have hit the buffers with the rejection of Sandown's plans for a new six-storey 150-bedroom hotel, funded by the construction of 318 residential units around the outskirts of the course, while its radical proposal to demolish Kempton racecourse and build 3,000 homes was scaled back after meeting resistance from racing, local communities and the local council.
---
Read these next:
Jockey Club brings back idea for Newmarket all-weather track in new consultation
Hatchfield Farm development finally cleared to proceed after long-running saga
Shock plan to close Kempton and open all-weather course in Newmarket
---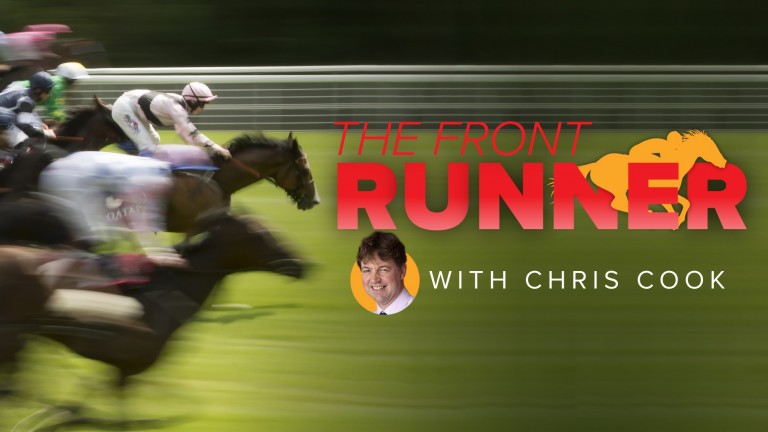 The Front Runner is our latest email newsletter available exclusively to Members' Club Ultimate subscribers. Chris Cook, a four-time Racing Reporter of the Year award winner, provides his take on the day's biggest stories and tips for the upcoming racing every morning from Monday to Friday
---
Development on the site will have minimal impact on facilities at Haydock