'No-one can cope with that volume of rain' - Sandown's evening card abandoned
Sandown's six-race card on Wednesday evening was abandoned at halfway due to persistent heavy rain.
The warning signs were there after the going description was changed to heavy from soft following the opening mile apprentice handicap won by the Tom Dascombe-trained Kayfast Warrior.
An inspection was held due to concerns over the ground after a severe thunderstorm during the running of the third race, the 7f novice stakes, won by the James Ferguson-trained El Bodegon.
The inspection included jockeys David Probert, William Buick, Robert Havlin, the veterinary officer and clerk of the course Andrew Cooper.
After hearing the evidence of the inspection, the stewards ordered racing to be abandoned in the interests of safety.
Cooper explained the thought process behind the premature end to proceedings after the unprecedented deluge.
He said: "There was extremely heavy rain here in several really sharp showers from two o'clock this afternoon onwards. We've measured 34 millimetres of rain here this afternoon and evening and 20 milimetres of that has fallen since we started racing.
"There was an extremely heavy thunderstorm during the running of the third race, which continued beyond the running of the third race, so it's a massive amount of rain right on top of and during racing.
He said: "It resulted in a waterlogged track in places, false ground in places. It's just too much rain in too tight a timeframe to be sensibly safely running racing on.
"It was not a difficult decision when we looked at the track. Particularly, we focused on the bottom bend which is the lowest point of the course. Every race we had to run had to go round the bottom bend and in the opinion of everyone on the track it was not raceable at that point after race three.
"It's the volume of rain and the timing of the rain. No-one can cope with that volume of rain in that space of time."
Sandown is set to stage its next meeting on Thursday, August 5, another evening meeting.
---
Read more of the day's top stories:
'Better than Chief Singer' – Smith's high praise for star filly Alcohol Free
All you need to know about the Racing League – starting at Newcastle on Thursday
Sir Ron Priestley career in doubt after old injury flares up in Goodwood Cup
'We ran the wrong horse' – Jessica Harrington apologises after Galway mix-up
---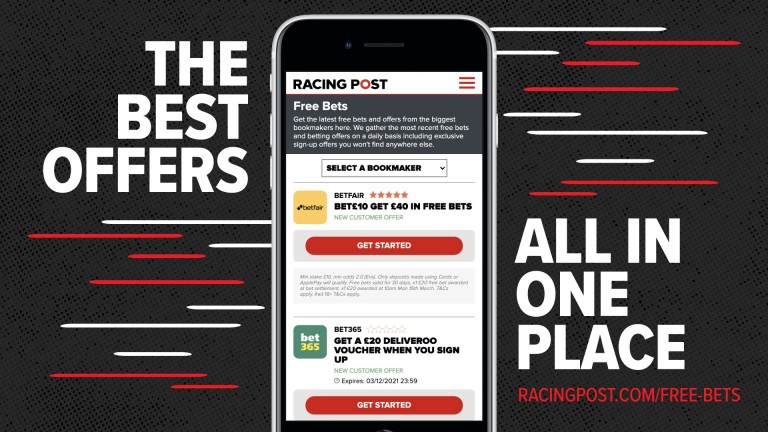 For all our exclusive free bet offers and must-have daily promotions click the free bets button or go to racingpost.com/freebets
---
In the opinion of everyone on the track it was not raceable at that point