'It's such a relief to not be suffering' - jockey Rob Hornby set for return
Rob Hornby, on the sidelines since a nasty fall on the all-weather at Wolverhampton in December, is eyeing a return to the saddle next week and expressed his relief and delight at being pain free in his shoulder for the first time in more than a year.
Hornby, who started riding in 2013 and graduated through Andrew Balding's famed Kingsclere jockey academy, had been suffering from an ongoing problem with his shoulder for some time, but unseating from Villanelle in a 1m4f handicap at Wolverhampton five months ago led to a major operation.
However, that has gone smoothly and Hornby said on Saturday: "Things are really good and I'm in Andrew Balding's this morning.
"I've been riding out for just over two weeks now and I'm planning to come back next week. I'm trying for Wednesday, Thursday at the latest.
"Things are pretty positive. The minimum was four months and it was going to be between that and six months, depending on how rehab went, and I've passed all my tests at Oaksey House, so I'm really excited."
Hornby, whose biggest win came on Pivoine in York's John Smith's Cup two years ago, enjoyed by far his best season last term with 79 winners and is eager to build on that.
"I've got a bit of catching up to do, but hopefully can pick up where I left off at the backend of last year," he added.
"Andrew Balding has a lot of horses so I'll be involved with him and I've close ties with Ralph Beckett and the likes of Jonathan Portman, Martyn Meade and Henry Candy – there's plenty to look forward to.
"The one-meeting rule is kind of good for me as it gives me a better chance on the Fridays and Saturdays to perhaps get on a good horse if retained riders can't get to those meetings, so hopefully there'll be some nice horses in the yards I'm linked with."

Based near Hungerford, Hornby has been making use of the facilities at Oaksey House, the jockeys' rehabilitation centre in Lambourn, while he also thanked shoulder specialist Geoff Graham for his "brilliant" treatment.
"I've been dealing with the injury for so long and I can't tell you how much of a relief it is to not be suffering and feel like I've a normal shoulder again," the rider added.
"Hopefully with the operation and the rehab it won't happen again. I was dealing with it for a year and was able to get away with riding, but it's something that had to be done and that fall at Wolverhampton forced it.
"I was able to manage it and strap it up, but that fall proper finished it – Geoff Graham, the specialist, is a genius and he said it's the worst one he'd seen!
"The team at Oaksey House have done a fantastic job too and I can't thank them enough. They've dealt with the injury before, so it gives you confidence that you're in the best possible place."
---
More to read:
IJF 'will find a way' to support riders despite Christmas sales blow
Racing Welfare launches mental health online survey
'I feel like I've been hit by a bus' - Ben Curtis back home after horror fall
---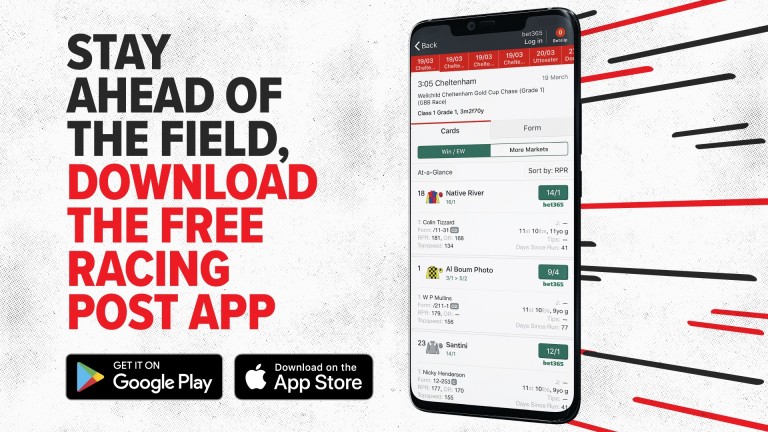 Download the free Racing Post app for cards, form, tips, in-app betting and to watch live races. Download for free at racingpost.com/mobile or search Racing Post app
---
Geoff Graham, the specialist, is a genius and he said it's the worst one he'd seen!