Capacity crowds set to return for Dublin Racing Festival after measures eased
Racecourses in Ireland are poised to welcome back capacity crowds with immediate effect after the Irish government agreed to scrap most Covid-19 restrictions from Saturday, including the current limit on attendances at indoor and outdoor events.
That news will be music to the ears of jump racing fans with tickets to go back on sale for the Dublin Racing Festival at Leopardstown next month, and a bumper crowd expected at Gowran Park on Thursday for the Thyestes Chase meeting.
The Covid pass requirement has also been scrapped for hospitality and a return to something very close to normal will begin at Navan on Saturday after Taoiseach Micheal Martin's announcement just after 6pm on Friday evening.
Martin said: "From 6am tomorrow morning [Saturday] the majority of public health measures that we have had to live with will be removed.
"Restrictions on capacity for all indoor and outdoor events will no longer apply. The Covid pass requirement for access to hospitality and indoor activities will no longer apply.
"Spring is coming and I don't know if I've ever looked forward to one as much as this one. Humans are social beings and we Irish are more social than most."
The legendary Tiger Roll is the star attraction at Navan on Saturday, running in the 2m4f handicap hurdle (1.40), and the track's manager Aidan McGarry said: "We're lucky in that we're quite flexible with regard to a meeting like this one.
"We were obviously planning under the previous guidelines and had everything in place for that, but the adjustments we have to make after this fantastic news are quite straightforward."
Speaking about the developments, Horse Racing Ireland chief executive Suzanne Eade said: "It's great news. We had been thinking it might be coming, and the removal of social distancing will be a whole different game for racing because of the hospitality.
"There may be a pent-up demand as well, which would be great for upcoming events like the Thyestes at Gowran and the Dublin Racing Festival.
"Paul Dermody [CEO, HRI racecourse division] has been doing a lot of work in the background to try to get people back racing, so we'll be looking forward to moving on that now. It's really exciting."
Tim Husbands, chief executive of Leopardstown and the home of the Dublin Racing Festival on February 5 and 6, shared that excitement.
Husbands said: "You wouldn't believe the buzz of excitement around the place since the news emerged. It's amazing. Everyone has a pep in their step.
"We thought we may get a small increase for the Dublin Racing Festival but to get this news is just fantastic. It's going to be a brilliant two days and we can't wait. The atmosphere will be something very special."
One of the biggest dates on the Irish jump racing calendar for many is Thyestes day at Gowran Park and the track's manager Eddie Scally is predicting a blockbuster occasion on Thursday.
Scally said: "It's just fantastic news. The tickets for Thursday with a reduced capacity were just about to be sold out. That was for 4,500 people. Now we can plan properly and give everyone a day to remember.
"It's going to be the biggest and best Thyestes day yet and I cannot wait. I cannot emphasise how much I've missed a full house and that carnival atmosphere.
"Racing behind closed doors just wasn't the same. It's not what I signed up for. It's for days like next Thursday and a full Gowran Park that I love this job."
---
Read more on this subject:
Leopardstown primed for increased crowds if restrictions ease in time for DRF
End of mandatory vaccine passes as Plan B restrictions to be relaxed in England
---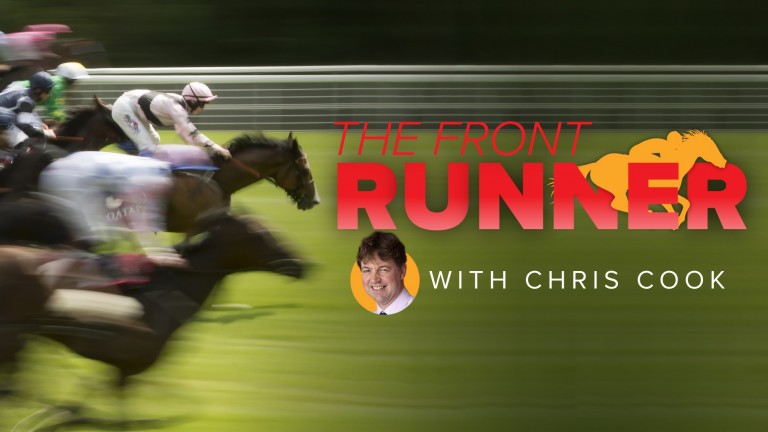 The Front Runner is our latest email newsletter available exclusively to Members' Club Ultimate subscribers. Chris Cook, a four-time Racing Reporter of the Year award winner, provides his take on the day's biggest stories and tips for the upcoming racing every morning from Monday to Friday
---
Spring is coming and I don't know if I've ever looked forward to one as much as this one