Britain and Ireland to use same weight-for-age jumps scale in 2021-22 season
Weight-for-age conditions for jump races in Britain and Ireland will be symmetrical from next season following an agreed change of rules by the BHA and IHRB.
Hurdlers and chasers aged between three and five are currently given different allowances in the two countries depending on age, time and race distance, which can vary between 5lb and 7lb, but the Anglo-Irish jumps scale is to be introduced from May 1 in Britain and three days later in Ireland. This will not affect the Punchestown Festival, which runs from April 27 to May 1.
Irish horses will be most impacted by the changes, with five-year-old hurdlers no longer benefiting from weight-for-age allowances, and a general decrease on the amount permitted per month across all distances.
Apple's Jade won the Hatton's Grace Hurdle in December 2016 with a 4lb weight-for-age allowance; under new terms she would receive only the 7lb allocated to mares.
Irish chasers previously had allowances up to June, July and August – depending on the race distance – but that will be changed to February, March and April, which is similar to the current model in Britain.
Changes of allowances will now occur on a monthly basis, as currently deployed in Ireland. The BHA's model previously made amendments on a fortnightly basis.
For the 2022 Cheltenham Festival, four-year-old hurdlers running over two and a half miles will receive 12lb – instead of 9lb – while at three miles 15lb is the allowance. This is 4lb more than this season.
---
Cheltenham Festival weight-for-age allowances
Supreme Novices' Hurdle 4yo 11st (old), 10st 11lb (new)
Champion Hurdle 4yo 11st 3lb, 11st
Marsh Novices' Chase 5yo 11st 4lb, 11st 2lb
Albert Bartlett Novices' Hurdle 4yo 10st 8lb, 10st 4lb
Gold Cup 5yo 11st 9lb, 11st 6lb
---
In the festival's chases, horses aged five will still not get any weight-for-age allowances over two miles, but over two and a half miles they will receive receive 2lb, and 4lb over three miles.
Dominic Gardiner-Hill, the BHA head of handicapping, said: "The unifying of the jumps weight for age scales will address the difference in levels of allowances in Britain and Ireland, which can at certain points of the year vary by up to 5lb to 7lb. It will also bring jump racing into line with Flat racing, where the same WFA scale is used across the principal racing nations in Europe."
For the IHRB, senior jumps handicapper Andrew Shaw said: "Not only is the unification of the British and Irish scales a major step forward, but it also reflects the ever-increasing influence of the young but more mature French-bred horses, whose growing success in Britain and Ireland over the past 15 years has already resulted in changes being made to both our scales in recent times."
Racing Post handicapper Sam Walker said the new scale should not have a tangible impact on results on the track.
"The gist is that younger British horses will get a slightly lower weight concession early in the season, while in Ireland the concessions will end sooner in the season than before," he said.
"Overall the scales are showing a reduction in the concession young horses will receive. This reflects the fact that most jumpers peak earlier than they used to, thanks to the influence and success of French-bred horses who start racing over hurdles at three."
Walker added: "Ultimately handicappers will have the final say on what every horse will be rated in a handicap, so if a youngster turns out to be more advanced, the handicapper can increase his mark. In this respect, handicappers can effectively work around the scale.
"The change is just a tidying exercise. Now that process is out of the way the BHA and IHRB handicappers can tackle the more pressing concerns over the relative handicap marks allocated to British and Irish horses."

---
Read more
'He'll win a Grade 1 next season' - our analysts with four horses to follow
Sam Walker with five horses who can lead the fightback for Britain next season
Handicapping system to be examined as BHA ponders response to Irish dominance
---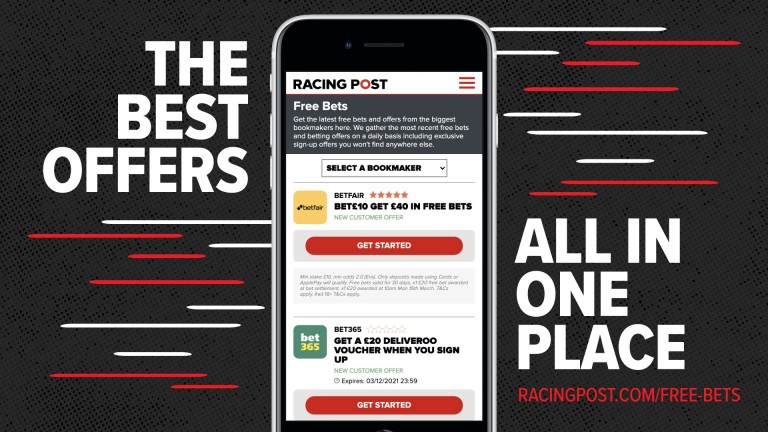 For all our exclusive free bet offers and must-have daily promotions click the free bets button or go to racingpost.com/freebets
---
For the 2022 Cheltenham Festival, four-year-old hurdlers running over two miles will be able to take off 12lb instead of 9lb