Bolger and O'Brien duopoly steers direction of early season bonus points
Followers of Jim Bolger and his protege Aidan O'Brien have enjoyed a near perfect start to the Tote Ten To Follow campaign as the Coolcullen trainer and the Ballydoyle supremo mopped up the first two Irish Classics, just as they had both Guineas races at Newmarket, to grab all the early season bonus points.
In the Irish 2,000, Bolger's Derby hope Mac Swiney bagged 61.4 points for the 3.1 per cent of players who included him in their stables. Stablemate and Rowley Mile victor Poetic Flare took second to add 13.8 points for 3.2 per cent of stables.
O'Brien's Empress Josephine earned her Ten To Follow fans, 37 of them, 68.4 points in the Irish 1,000, in beating fancied stablemate Joan Of Arc.
Irish-trained runners dominate the Ten To Follow leaderboard, with Noel Meade joining the party and breaking the Bolger-O'Brien duopoly with the Tattersalls Gold Cup winner Helvic Dream who collected 34.1 points for the Group 1 success but represents the interests of just one team.
In Britain, seven winners picked up Ten To Follow points last week. The most popular came at Windsor as Dream Of Dreams landed the Listed Leisure Stakes for 7.6 per cent of stables. As he was well backed on the Tote he delivered just 13.1 points but more will be on offer at Royal Ascot next time.
The biggest scorer in Britain was Liberty Beach in the Group 2 Temple Stakes. She battled to take 23.7 points for 9.4 per cent of stables.
At Goodwood, Stormy Antarctic was an impressive winner, picking up 16.3 points for five stables, while Hukum (5.9 per cent of stables) made a smart return to action to garner 14.8 points for followers.
---
LEADING HORSES
1 Poetic Flare 85.80 points
2 Empress Josephine 70.40
3 Mother Earth 62.30
4 Mac Swiney 61.40
5 Helvic Dream 35.20
6 Joan Of Arc 33.50
7 St Mark's Basilica 32.90
8 Kynren 30.60
9 El Drama 30.50
10 Mr Lupton 29.60
LEADING TEAMS
1 MK's 14 241.12 points
1 MK's 16 241.12
3 Eurasia 1 235.82
4 M17 229.02
5 MK's 18 227.42
6 Flyer 226.62
6 NW no hopers 29 226.62
8 NW no hopers 17 225.42
8 NW no hopers 5 225.42
10 Arcadians 04 223.67
LEADING STABLE - MK's 14
Poetic Flare 85.80 points
Mother Earth 62.30
St Mark's Basilica 32.90
Palace Pier 27.32
Bolshoi Ballet 17.90
Saffron Beach 14.90
Indigo Girl 0
Mishriff 0
Tiger Moth 0
Uncle Bryn 0
---
Read more on the Tote Ten To Follow
Hurricane Lane's Dante display raises fans' hopes of big points haul to come
Ballydoyle star Bolshoi Ballet raises fans' hopes of a big points haul ahead
Guineas double gives top teams a flying start to Flat competition
Look beyond the bonus races to get an edge in the Tote Ten To Follow
Tom Segal with some 'difference makers' to consider in Ten To Follow competition
---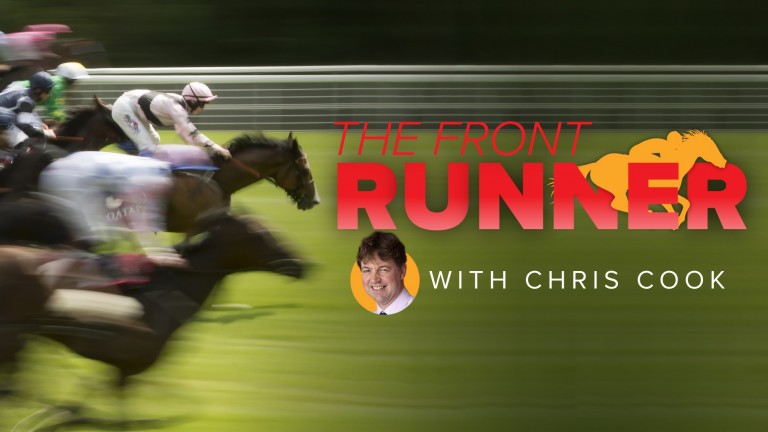 The Front Runner is our latest email newsletter available exclusively to Members' Club Ultimate subscribers. Chris Cook, a three-time Racing Reporter of the Year award winner, provides his take on the day's biggest stories and tips for the upcoming racing every morning from Monday to Friday
---
In the Irish 2,000, Bolger?s Derby hope Mac Swiney bagged 61.4 points for the 3.1 per cent of players who included him in their stables