Christian Williams to go it alone from new base by the sea in Glamorgan
Christian Williams has moved on from the Dai Walters-owned premises from which he began training under his own name last spring and is looking forward to saddling runners from his own yard.
Williams rode more than 100 winners for Paul Nicholls, three of them on Denman, and also finished second on Royal Auclair in the 2005 Grand National. He made a bright start to his training career after taking over Walters' The Hollies stables from Paul Morgan in April and is excited about his move.
Although Walters owns several of the horses Williams has run this season, including promising bumper winner Volcano, the majority of those who have been winning have moved with him, among them Limited Reserve, Hedgeinator and Cap Du Nord.
Williams worked closely with Walters for around five years, doing much of the pre-training and assisting Morgan before he took over the licence, but is ready for the next step, in which he will be aided by his brother Nicky.
He said: "I've always wanted to train from home with my brother, we're at Ogmore-by-Sea in Glamorgan. It will be great to work with Nicky, who rode more than 100 point-to-point winners, and we've got a lot to offer.
"We're literally on the sand dunes – the second biggest in Europe I think – and right by the beach and with rivers as well. It's going to be great.
"The BHA is coming this week to check us over, but hopefully that won't be a problem and we can soon get going. I think I've advertised myself well as a trainer and this is just a starting point. Hopefully things will move on."
Walters confirmed there had been no falling out and said: "Christian wants to train himself and I've no problem with that. I still have three staff to pre-train and that's always been my plan, wanting to pre-train the horses privately."
While Williams awaits BHA approval his horses are being freshened up for the spring.
He said: "Limited Reserve won his last two, as did Hedgeinator, and Cap Du Nord won at the Tingle Creek meeting the time before last. Court Frontier won four for us last year and he's come with me too. They're all having a break so aren't missing anything.
"Court Frontier and Hedgeinator will be aimed at the Cambridgeshire National, which offers good prize-money and which Court Frontier won last year, and Limited Reserve is a possible for the Coral Cup and nice races at Liverpool and Punchestown – not all three probably, but hopefully two. I believe Volcano has gone to Nigel Twiston-Davies.
"I'm very excited and can't wait to get up and running."
---
Read exclusive tipping, interviews and comment when you join Members' Club Ultimate. Enjoy your first month free when you subscribe using promo code FREETRIAL. Find out more here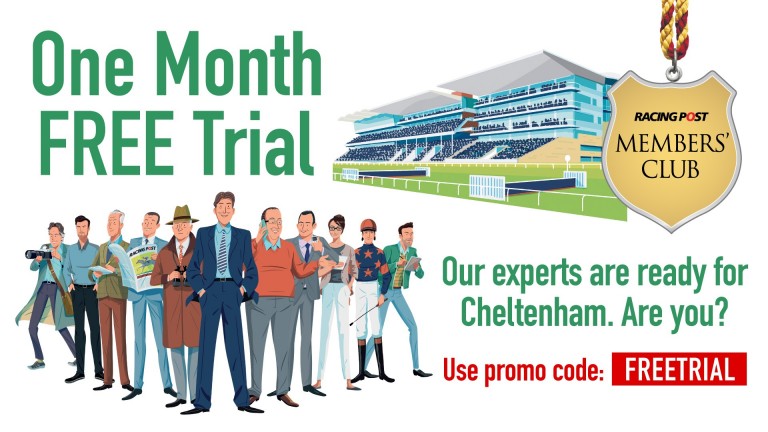 ---
I think I've advertised myself well as a trainer and this is just a starting point. Hopefully things will move on. I'm very excited