Racing With Pride announces Jack Duern sponsorship on National Coming Out Day
Racing With Pride announced its first sponsorship of the sport's only openly gay jockey Jack Duern on Monday to coincide with National Coming Out Day, an annual LGBT+ awareness campaign.
The official LGBT+ network for British racing was formed in 2020 with the aim of improving inclusion in the sport and will support Duern, who returned in July after two years out of the saddle.
He came out publicly in 2013 and rode 74 winners before he stopped riding in 2019. In 2018, he cited issues around the acceptance of his sexual orientation and difficulties juggling his work and family life.
Duern, who lives in Birmingham but regularly rides out in Epsom, said he felt "more mature" after two years away from the sport and is growing in confidence and ability since renewing his licence in the summer.
"I'm proud to be sponsored by Racing With Pride and to highlight the brilliant work they are doing to increase LGBT+ inclusion in British racing," said Duern. "I have experienced issues in the sport, but I believe things are changing and I'm proud to play my part in this.
"Visibility is so important. I had to look to another sport to see a role model as an out gay man, so if I can use my platform to show one other LGBT+ person in racing they're not alone, I'll be very happy.
"I hope by sharing my story and the important work the industry is doing in this area, I can show racing will accept you for who you are.
"Everyone can play their part sharing this message and showing their visible support, as seen when many of my colleagues wore a rainbow armband last year for the Racing is Everyone's Sport campaign.
"Since returning to racing, I've been welcomed back openly and I feel my confidence and riding skills have improved as I've been able to focus on those, knowing I'm supported."
British racing is one of the few professional sports with an out athlete and David Letts, chair of Racing With Pride, added: "On National Coming Out Day it gives us extra cause to celebrate, not only Jack as a professional jockey and an ambassador for British racing, but that we as a sport, have an out professional athlete and have fostered an environment that has facilitated this.
"We all admire Jack's courage, and he's an important role model for other LGBT+ individuals who may not be out; his story demonstrates racing's accepting environment, where people have the opportunity to be their authentic selves and reach their full potential.
"While there's still much work to do, we're proud of the progress the sport has made and hope this visible on-course representation will help to further encourage open dialogue around sexual orientation and gender identity."
---
Read this next:
Starman retired after setback rules him out of Champions Sprint
---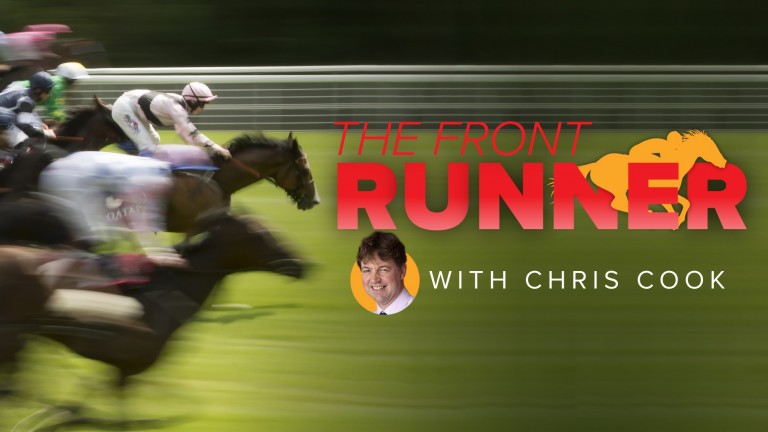 The Front Runner is our latest email newsletter available exclusively to Members' Club Ultimate subscribers. Chris Cook, a three-time Racing Reporter of the Year award winner, provides his take on the day's biggest stories and tips for the upcoming racing every morning from Monday to Friday
---
I hope by sharing my story and the important work the industry is doing in this area, I can show racing will accept you for who you are