'Hopefully in 20 or 30 years somebody might want to look like David Egan'
I shouted when the gap opened up for her and I never shout. Usually as soon as I start shouting they tend to stop
Richard Hannon reflects on cheering Snow Lantern to victory in the Falmouth Stakes
Read the full report here
I'm taking my wife away for a couple of days and I didn't realise it fell on the same day as the final. Maybe it's a good thing, in case we get beaten. I'll be hiding and watching it by myself
Frankie Dettori is nervous ahead of the Euro 2020 final between England and Italy
Read the full story here
Beautiful night @azzurri!! pic.twitter.com/PgWzE5RQCA

— Frankie Dettori (@FrankieDettori) July 6, 2021
You take little bits and pieces off other jockeys and mould yourself to be you and hopefully in 20 or 30 years' time somebody might want to look like David Egan
The young jockey wants to leave a legacy when he finishes riding
Read the full interview here
He was there when I rode my first winner and won the July Cup and was waiting for me [at Ascot after the King's Stand] to welcome me in. And it was like that in Saudi, I nearly got kicked out of the racecourse by security guards because I was screaming and shouting that much
Cieren Fallon on his relationship with his best friend Egan
Read the full interview here
I don't care who you are but as a rider you'll never get better if you don't think about what you could have done differently to change a result when you get beat a short head
Mick Fitzgerald remembers Brave Spirit's agonising Sandown defeat in the latest of our Wacky Races series
Read the full piece here
Hats off for that opening link...

How many takes was that @olibellracing!? #TheOpeningShow pic.twitter.com/WbclKnt6e6

— ITV Racing (@itvracing) July 10, 2021
I'm immune to it and have thick skin but how sad can someone be to sit at home and abuse a 19-year-old when all they are doing is their best? Who does that?
Hayley Turner condemns those trolling jockeys after online abuse directed at colleague Saffie Osborne
Read the full interview here
It's not impossible he'll be back for the Gold Cup next year but it's highly unlikely he'll be back before then. It's devastating because he's the most exciting horse I've had for some time
A disconsolate Mark Johnston reveals Ascot Gold Cup hero Subjectivist will not be seen on a racecourse again this year
Read the full report here
---
More from the Quotes of the Week series:
'The kidneys are fine, which is amazing given what I'd done to them'
'I'd never go back to the supermarket – who wants to queue up and waste time?'
'The meeting was sure to be off. We were only coming here to have lunch'
'All I can think about is food. Do normal people feel like that?'
'There has been no greater influence on my life or my career than Barney Curley'
'When Frankie is having a big day I would rather be in Alcatraz'
---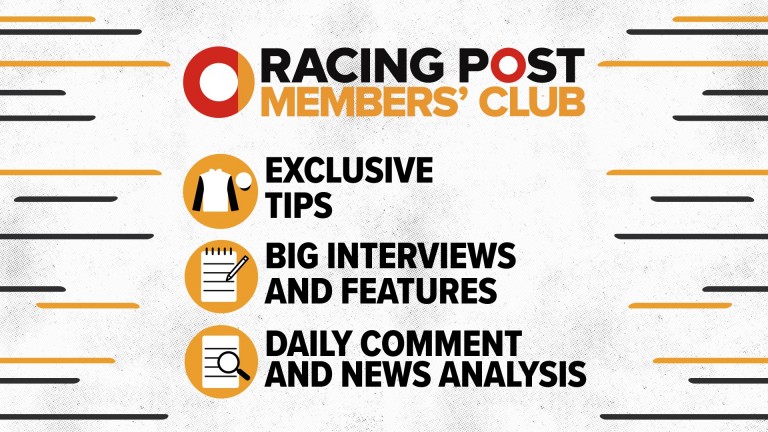 Join Members' Club Ultimate and read tipping from the likes of Pricewise and Paul Kealy, all the big interviews and features, daily comment and news analysis – plus our Ultimate Daily newsletter. Click here to sign up.
---
I nearly got kicked out of the racecourse by security guards because I was screaming and shouting that much