Finalists announced for Irish Godolphin Stud and Stable Staff Awards
The finalists for the 2021 Irish Godolphin Stud and Stable Staff Awards, which will be broadcast on Racing TV, have been announced with over €85,000 of prize-money up for grabs.
The awards ceremony will take place on Wednesday, June 30, at 11am, and will be hosted by the Racing Post's Irish editor Richard Forristal alongside Racing TV's Fran Berry. The show will also be available to view on Godolphin's and Horse Racing Ireland's social media channels.
Over 200 nominations have been whittled down to 24 finalists in 11 different categories, with the flagship award once again being the Irish Racing Excellence Award.
Joe Osborne, managing director of Godolphin Ireland, said: "All of us at Godolphin are proud to continue our association with these awards which have great support from the Irish racing and breeding sectors and from our fellow sponsors.
"Racing TV deserves particular mention for their involvement this year - it will be a 'must-watch' show on June 30 with an exceptional group of finalists."
Michael O'Rourke, chairman of the judging committee, said choosing the 24 finalists was a very arduous task indeed.
He said: "The level of skill and dedication demonstrated in all the nomination forms was remarkable and shows why Ireland is a global leader in breeding and racing.
"Thanks must go to Godolphin for their wonderful sponsorship, all those who nominated their colleagues and friends and to the judging committee who volunteered their time and had a very difficult task choosing the finalists and winners. It will be very fitting to see such skill and dedication showcased on Racing TV on June 30."
---
The finalists
Racing and Breeding Support Services Award
Cathy Healy, Office Manager, Healy Racing Photography, Co Kerry
Niall Kennedy, Owner Equestrian Laundry, Co Kildare
Helen O'Sullivan, Career Coach, Irish Jockeys' Trust, Co Kildare
Administration Award
Aoife Hanratty, Stud Secretary, Oghill House Stud, Co Kildare
Anne O'Connor, Racing Secretary, Michael Halford, Co Kildare
Marie Rowley, Racing Secretary, Pat Flynn, Co Waterford
Newcomer Award
Nicholas Cope, Stud Groom, Ballyphilip Stud, Co Limerick
Keith Lynam, Stud Groom, Ringford Stud, Co Offaly
Kelly Rae, Groom, Sarah Lynam, Co Meath
Horse Care Award
Jennifer Breslin, Assistant Broodmare Manager, Ballylinch Stud, Co Kilkenny
George Dobbs, Stud Hand, Staffordstown Stud, Co Meath
Emmett Raher, Head Lad, Henry de Bromhead, Co Waterford
In The Saddle Award
Ray Michael Cody, Head Lad, Ray P Cody, Co Kilkenny
David Glennon, Stable Lad, Dermot Weld, Co Kildare
Diarmuid Keeling, Exercise Rider & Groom, Willie Mullins, Co Carlow
Leadership Award (Stud)
Brian Delahunt, Stud Groom, Baroda Stud, Co Kildare
Caroline Hannon, Manager, Newtown Stud, Co Kildare
Agathe Lebailly, Stud Groom, Kilfrush Stud, Co Limerick
Leadership Award (Stable)
Adrien Bolger, Yard Manager, Jessica Harrington, Co Kildare
Damien Byrne, Team Leader, Joseph O'Brien, Co Kilkenny
Valerie Keatley, Head Girl, Johnny Murtagh, Co Kildare
Dedication to Racing and Breeding Award
Ger Brabston, Horsebox Driver, Derrinstown Stud, Co Kildare
David Flynn, Travelling Head Lad, Michael Grassick, Co Kildare
Michael Lyons, Second Man, Mount Coote Stud, Co Limerick
---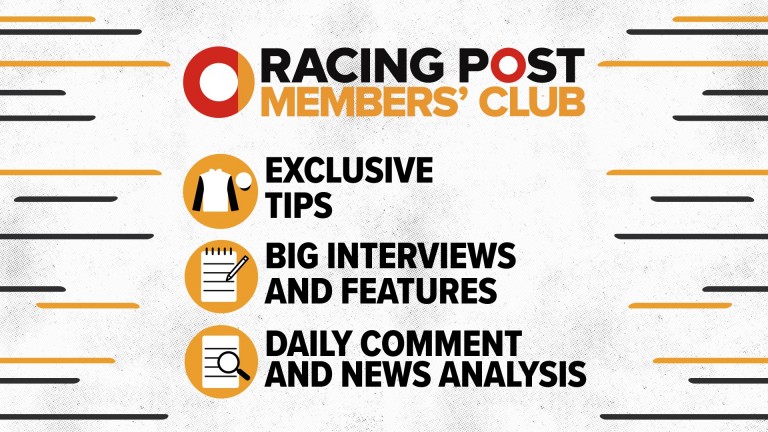 Join Members' Club Ultimate and read tipping from the likes of Pricewise and Paul Kealy, all the big interviews and features, daily comment and news analysis – plus our Ultimate Daily newsletter. Click here to sign up.
---
It will be very fitting to see such skill and dedication showcased on Racing TV on June 30