Royal Ascot Placepot tips: devilishly difficult day two card needs some coverage
It's probably worth remembering you can bet to as little as a penny on the Tote app for Placepots as there aren't too many easy races among the six on day two of Royal Ascot.
The Queen Mary Stakes (2.30) is a bit of a guess-up as all the juvenile races are, but this is one of the races Wesley Ward has a really good record in, so his Twilight Gleaming is the first selection. The other two are Get Ahead and Orinoco River, who travelled better than her conqueror Yet for most of the way on their debuts.
Aidan O'Brien and Mark Johnston are the kings of the Queen's Vase (3.05), so it makes sense to have a good look at their runners.
The Johnston-trained Dancing King is the one I really like, while O'Brien's Arturo Toscanini arguably has form at least as good as Wordsworth's but won't get the coverage as Ryan Moore isn't on.
Lady Bowthorpe is the obvious one in the next (3.40), but I'll add Double Or Bubble as she could be a potentially high-class filly.
In the feature Prince of Wales's Stakes (4.20), Love has not run since August 2020, but she looked top class on every start last year and Lord North might struggle to give her 3lb.
The Royal Hunt Cup (5.00) is always a minefield, but with the suspicion most of the jockeys will head stands' side as usual I'll go for two in high numbers and just one drawn low.
Maydanny (24) and Astro King (27) are the two I'm backing, but Beat Le Bon (2) is weighted to bag another big handicap on fast ground if he's not drawn out of things.
In the Windsor Castle Stakes (5.35), Ruthin is stupidly short for Wesley Ward, but may get shorter if her six-length victim Artos wins the Queen Mary. I'd be tempted to leave her out and go with Dig Two and Superior Force from the home team.
Royal Ascot Placepot selections
2.30
9 Get Ahead
16 Orinoco River
19 Twilight Gleaming
3.05
1 Arturo Toscanini
3 Dancing King
3.40
2 Lady Bowthorpe
6 Double Or Bubble
4.20
7 Love
5.00
7 Beat Le Bon
8 Maydanny
19 Astro King
5.35
11 Dig Two
23 Superior Force
3x2x2x1x3x2=72 lines
---
Tote win and place pools will be operating on all days of Royal Ascot as part of the World Pool established by the Hong Kong Jockey Club. This means the pools will be larger and more stable but for each-way punters it means payouts will be based on three places only in races of seven runners and upwards rather than four places for handicaps of 16 runners or more. This does not apply to the Placepot or other multiple bets where four places in handicaps of more than 16 runners still applies.
---
Did you know that you can now play the Tote Placepot for as little as 1p per line? Sign up for a Tote account here
---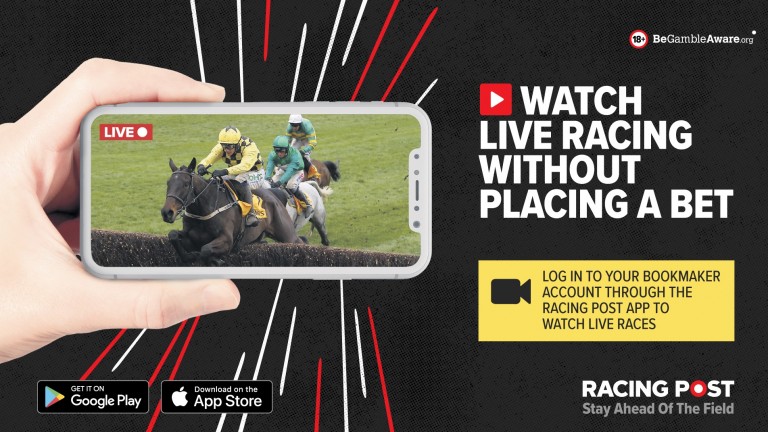 Watch live races through the Racing Post. Log in to your bookmaker account and look on the racecards for eligible races. Click the red 'Watch live now' icon and they're off! Find out how here
---
With the suspicion most of the jockeys will head stands' side I'll go for two in high numbers and just one drawn low