Kevin Pullein predictions: free football betting tips from the Soccer Boffin
Bochum may not be outmatched when it comes to corners
Football tips, stats and philosophy from Kevin Pullein.
Best bet
Bochum +1 Asian handicap corners
1pt 1.9 bet365
It is possible that bet365 have underestimated the possibility of Bochum taking as many or more corners than Hoffenheim this afternoon in the Bundesliga.
Back Bochum +1 Asian handicap corners at decimal odds of 1.9, equivalent to the fractional price of 9-10. If Bochum win or draw the corners count the bet will succeed, if they lose it by one, stakes will be returned and if they lose it by two or more the bet will fail.
Bochum are back in the Bundesliga after more than a decade away, and they have made a decent start to what is likely to be the difficult job of staying there. They have ten points from ten games, which puts them in 14th place out of 18. Most of their points have come from teams near them in the table but they did beat a fast-starting Mainz.
Hoffenheim are in mid-table, which historically has been familiar territory for them. This is their 14th consecutive season in the Bundesliga. In eight of the previous 13 seasons they finished between seventh and 11th.
Hoffenheim, understandably, are favourites with bookmakers to score most goals. Odds in result-related markets imply a 26 per cent chance of a home win, a 25 per cent chance of a draw and a 49 per cent chance of an away win. Those percentages are probably not out by much, if at all.
Goals and corners are both things that can happen during attacks, and in most circumstances there is a relationship between them. Hoffenheim should be favourites to take most corners as well. But differences in corners taken and faced tend to be smaller proportionately than differences in goals scored and conceded, and it is possible that odds for Bochum +1 Asian handicap corners should be shorter than 1.9.
There is nothing particularly unusual about the corners records this season of Bochum or Hoffenheim. Both are pretty much what we should have expected from the goals they have scored and conceded. Any outcome is possible in the corners count today, including an easy Hoffenheim win. But the chance of Bochum taking as many or more corners may be better than bet365 anticipate.
Thought for the week
Just a thought. One way of getting more attention for the first round of the FA Cup, which is taking place this weekend, might be to play it during an international break.
This year that would have meant a delay of only one week, and still would have left enough time for replays if required before the preferred date for the second round.
Most years there is an international break that is close to but not currently coincident with the first round of the FA Cup.
And in most international breaks there is little football of interest to neutrals. Paradoxically, the selling point of the first round of the FA Cup is what turns many people off qualifiers for international tournaments: mismatches.
Playing the first round of the FA Cup during an international break would not dissuade anyone from going to or watching England games, in case the FA was worried about its coffers. It runs the national team too.
But fans of Premier League and Championship teams might prefer to watch or read about the first round of the FA Cup than, say, Liechtenstein v Romania.
---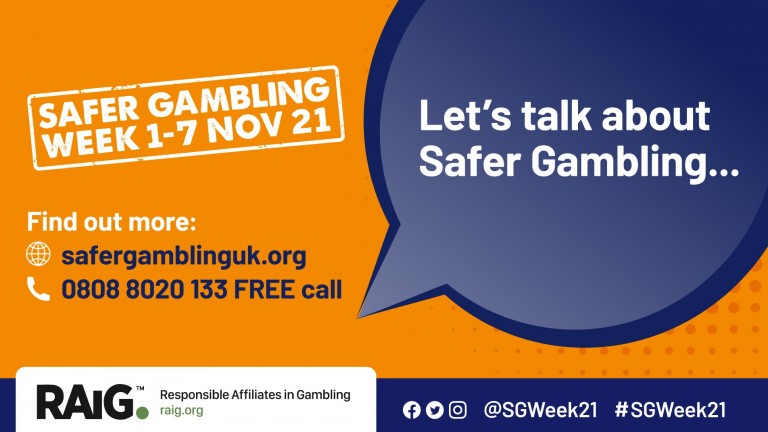 Safer Gambling Week runs from November 1-7 and is an initiative that the Racing Post fully supports. The Racing Post will be playing its part in ensuring the messages of this important week are conveyed to all our customers. If you are concerned about your gambling, more details on actions to take can be found at safergamblinguk.org.
Goals and corners are both things that can happen during attacks, and in most circumstances there is a relationship between them