Manchester City have navigated many testing journeys but not the comeback trail
The Soccer Boffin's weekly dose of betting wisdom
Since Pep Guardiola became their manager Manchester City have gone behind in six derbies against Manchester United and lost every one.
Altogether they have an even record: as well as losing six games they have also won six games and drawn two more. Fourteen games, ten in the Premier League, four in the League Cup. But there is a stark contrast between the outcomes of games in which they took the lead and games in which they fell behind. Even starker than we might have expected.
And not only in derbies.
This season in the Premier League City have gone behind in three games. They lost to Crystal Palace and Tottenham. They took a point from stronger opponents – twice they conceded and twice they equalised against Liverpool.
Under Guardiola, City have not fallen behind often, but when they have fallen behind their record has not been great. That is strange. City are a team who look as though they should be better than anyone at recovering from a setback. They are used to having a lot of possession against a deep, packed defence, and when they are not behind they nearly always find a way to get through and score.
Guardiola has managed City since the start of season 2016-17 – five and a bit seasons, exactly 200 Premier League games.
No team in that time have won more Premier League points than City's 463. No team have taken the lead in more Premier League games than City's 164. Of the teams who have been in the Premier League for all six seasons, none have fallen behind in fewer games than City's 50. (You will notice that 164 and 50 add up to more than 200. In some games City both led and trailed).
From games in which they took the lead City averaged 2.73 points – more than anyone else. From games in which they fell behind they averaged 0.86 points – fewer than Liverpool and United, hardly any more than Tottenham. Liverpool averaged 1.41 points, United 1.04, Tottenham 0.84.
Of the games in which they fell behind, Liverpool lost 41 per cent, United 49 per cent and City 58 per cent, the same as Tottenham. Of the games in which they took the lead, Tottenham won 80 per cent, as did United, Liverpool won 81 per cent, Chelsea won 83 per cent and City 89 per cent.
If a team take the lead more often than anyone else, and have the best points ratio from games in which they do take the lead, an acceptable trade-off might be doing less well than some others on the rare occasions when they fall behind.
I am not saying that City do not have a Plan B. There is a lot of variation within a theme in their play. Generally speaking, though, not having a Plan B might not matter too much anyway if Plan A is good enough often enough.
And City's troubles when they fall behind could be merely a statistical quirk. As I have said, they do not fall behind often. This is a small sample, and small samples are more likely to be misleading. I am not arguing that if United take the lead tomorrow City are certain to lose, or that if City get in front they are nearly certain to win. It is just odd that Guardiola's City do have a poor record when they trail.
---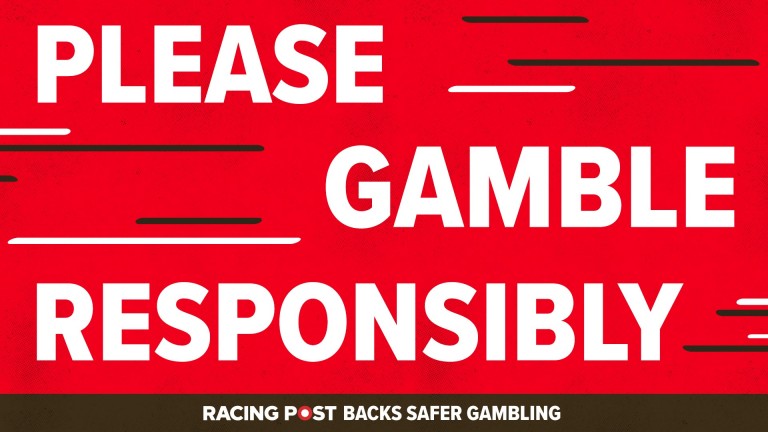 Safer Gambling Week runs from November 1-7 and is an initiative that the Racing Post fully supports. The Racing Post will be playing its part in ensuring the messages of this important week are conveyed to all our customers. If you are concerned about your gambling, more details on actions to take can be found at safergamblinguk.org.
From games in which they took the lead City averaged 2.73 points. From games in which they fell behind they averaged 0.86 points