Jermaine Jenas: Borussia Dortmund v Tottenham Champions League preview
The BT Sport pundit and former Spurs midfielder gives his views
We're halfway through the last-16 ties. Who do you think, based on what you have seen so far, will win the Champions League?
The amazing thing about the competition this year is that there isn't a standout team. We're not thinking Barca are going to win it or Real are going to win it - we know they're going to turn up and impress at some point - but it is wide open.
If I were to pick a couple of teams, Man City should be right up there and, probably, Barca.
So you expect Man City to go the furthest of the English sides?
I think so. With the depth of their squad, when it gets into the later stages of the competition when bookings come into play and so on, they have got more than the others around them.
Liverpool are struggling for some reason. What made them so feared last year is just not quite there. That's not to say they cannot turn it on. We all know about European nights at Anfield.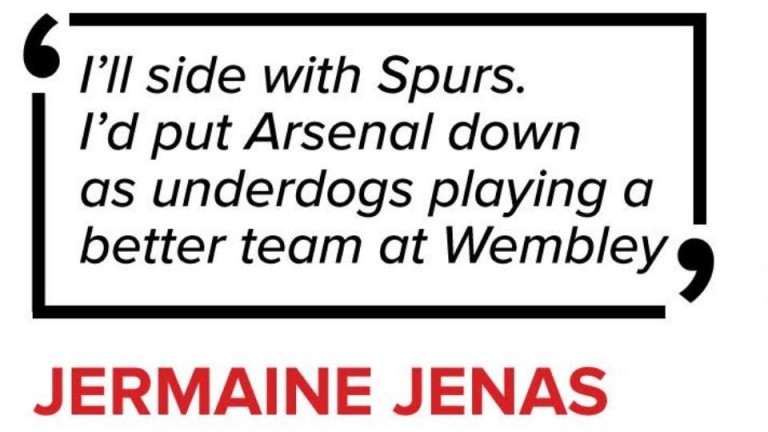 Do you think City can win the quadruple?
I don't see why not now. About two weeks ago I said no chance. But the more it goes on, the more I think it's right there for them.
The toughest team they will come up against in the FA Cup is Man United. They have narrowed the gap in the league as well. The depth of their squad allows them to keep ploughing away.
Tottenham were arguably the top English performers in the last 16 first legs - what did you make of their display against Dortmund? Is the tie over?
At this level of competition it's never over. Dortmund is a tough place to go, the atmosphere in the stadium is electric and it's one of those games which can just get away from you completely as a player.
They've got to control that situation. What gives me confidence from a Spurs perspective is I think they'll score and that makes life much more difficult for Dortmund.
They are heavy favourites to qualify going into it. The reason they got the result was that in the first half when they were struggling to figure out why Dortmund had so much possession and why Jadon Sancho was causing problems they maintained their structure, they stayed together and had some big moments defensively.
Once they figured those things out at half-time they were a different beast. They took it to Dortmund, who showed their youth and inexperience.
Talking of youth, you mentioned Jadon Sancho there. Do you think he should stay put at Dortmund for now?
I'd like to see him stay at Dortmund for a couple of seasons. They are challenging at the top of a European league and going into the depths of the Champions League - for him to have that experience and go from being a newcomer to one of the main guys is vital for him.
I've seen a lot of good footballers have good starts to their youth careers and then drift away. It's important he lays down foundations at that club and gets a couple of trophies, and when he comes back he will be a real animal for our national team.
It's an exciting future for England isn't it with Reiss Nelson at Hoffenheim as well?
Yes and Reece Oxford's out there as well. I'm pleased that finally English players are taking risks - well, things that were seen as risks - to play abroad. It's only a good thing for our national team.
Do you think Tottenham can go all the way and win the Champions League?
I do, yeah, definitely. They are one-off games and it's about how you adapt to those knockout stages. Spurs, defensively, can be really strong and when they come up against top opposition, they can limit the scoreline.
Wembley, in terms of European games, is turning into an animal of its own. The games there are unbelievable.
There's been some talk of a quarter-final in the new stadium being electric but Wembley is performing just as well for them in Europe.
In the league I think it's hurting them massively but in Europe not many teams have come to town and done a job. Barca were brilliant there this season but Real Madrid felt the pressure of the 80,000 people in that stadium last season.
Any other predictions for the last 16?
I think Liverpool will go through. I don't see how they don't score. For Bayern to go through in that tie they have to play exactly the same as they did in the first leg, which was more defensive. Will it be acceptable for them to do that at home?
I think that Juve will go through as well. I've got this feeling Cristiano Ronaldo is going to perform. It's set up for the great man to go and do what he does best and deliver on the biggest stage at the biggest moment.
BT Sport brings you the moments that matter this season, with exclusively live coverage of the Uefa Champions League and Uefa Europa League. Watch live on TV and via the BT Sport app.
For more info visit bt.com/sport
---
Sign up to emails from Racing Post Sport and get all the latest news and tips
Today's top sports betting stories
Follow us on Twitter @racingpostsport
Like us on Facebook RacingPostSport
At this level of competition it's never over. Dortmund is a tough place to go, the atmosphere in the stadium is electric