'We've put in as many contingencies as we can' - Worcester braced for the heat
Racecourses are braced for yet another day of blistering hot temperatures on Thursday as tracks lay on additional staff and facilities to manage the summer heat.
With afternoon meetings at Worcester and Sandown set for highs of 30C, good to firm ground was determined for all of Britain's fixtures bar Worcester, where the going description is good after watering.
Worcester's clerk of the course Tim Long said: "We've given the weather very close consideration and put in as many contingencies as we can. We have an extra veterinary surgeon to help with horses post-race and we have a lot more water available and extra staff to assist."
---
---
Long added: "We're very fortunate here to have a really good shaded area near the finish where we always have a dedicated cooling off area, and we're not going to have horses in the parade ring for any length of time.
"They can come from the shade into the parade ring, jockeys on, and straight down to the start. We've tried to do everything we possibly can to keep the horses as comfortable and safe as possible."
Three runners have already been pulled out of the eight-race card due to dehydration while Vouvray was declared a non-runner because of the extreme heat conditions. The first race is scheduled for 1.15.
On the ground Long added: "We're really pleased with the course, and the gang here have worked incredibly hard in the last five days to put on 106mm of water to maintain the good ground."
Staff from the BHA equine health and welfare department will also be in attendance at the course to examine all runners at the meeting.
Sandown held an evening meeting on Wednesday and is prepared for another day of sun according to clerk of the course Andrew Cooper.
"We did some watering on the straights last night and finished about 11pm," Cooper said. "It's another warm afternoon, but we're hoping it's not as hot as the last couple of days. We've raced in hotter temperatures than this, so there's plenty of water ready."
Sandown's first race gets underway at 1.00, with Britain's other afternoon meeting at Yarmouth expected to escape the extreme temperatures with highs of 20C.
---
Read more:
Chelmsford reopens doors to spectators as riders get Covid jabs on-site
Lorna Brooke charity target in sight as fundraisers prepare to saddle up
'He's a proper horse' - Meade longing for King George triumph with Lone Eagle
---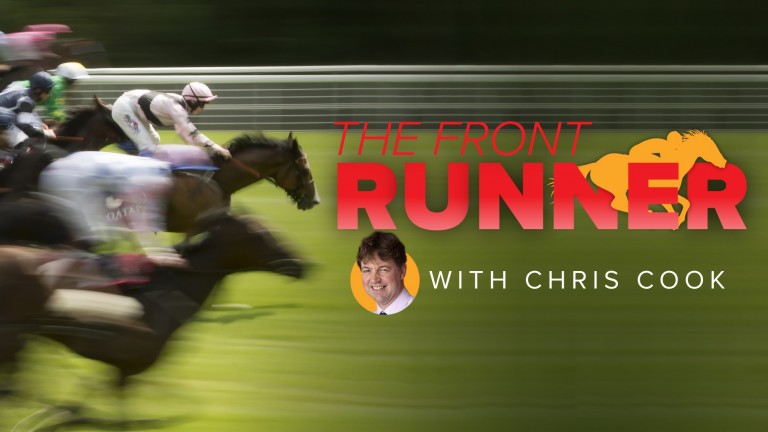 The Front Runner is our latest email newsletter available exclusively to Members' Club Ultimate subscribers. Chris Cook, a three-time Racing Reporter of the Year award winner, provides his take on the day's biggest stories and tips for the upcoming racing every morning from Monday to Friday.
---
We've tried to do everything we possibly can to keep the horses as comfortable and safe as possible