'Unacceptable' brawling incident referred to police by Newmarket racecourse
Newmarket racecourse has described as "unacceptable" the behaviour of a section of racegoers after footage of crowd trouble at the track on Saturday emerged on social media.
In the footage, a large group is pictured brawling with security in one of Newmarket's bar areas, having spilled into there after trouble began near the betting ring.
Security succeeded in breaking apart those brawling and no arrests were made, with the incident dealt with effectively by the teams on site.
After the trouble in the betting ring area, one man was seen sitting on a bench with a cloth to his head and blood on the back of his shirt.
The incident is another worrying example of the disturbances which have become a common scene on British racecourses, particularly on big weekend racedays.
A Newmarket racecourse spokesperson said: "There was an isolated disturbance after racing had concluded, which was quickly dealt with by security.
"The matter was referred to Suffolk Police as such behaviour is unacceptable. Otherwise, nearly 7,000 spectators enjoyed a fantastic day at Newmarket without incident."
Unsavoury incidents at British racecourses have been an unwelcome accompaniment to the return of full crowds since July 19.
In July, a racegoer was arrested at Goodwood after an incident on the Friday of its five-day Glorious Goodwood meeting left one man bleeding heavily.
Just one day after that incident, a man was arrested at Lingfield after driving a car into a crowd of racegoers leaving the track on an evening plagued by trouble. One other man was arrested during racing for verbal and physical abuse towards staff and other racegoers.
Newbury has also experienced problems since the return of spectators, with one of its meetings in July tarnished by fighting in a car park between members of coach parties.
---
Read more here
No home Arc challenge? Bubble Gift could be the one to burst that illusion
Kelso limits crowds to 4,000 to negate need for vaccination passports
'When he was right, there wasn't a horse in the world who could beat him'
---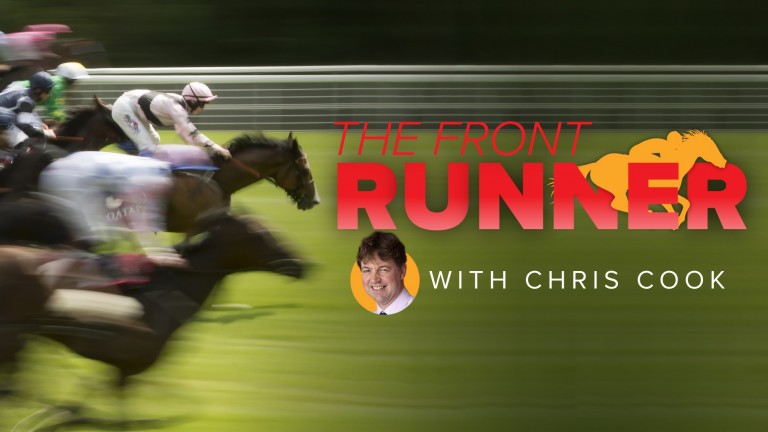 The Front Runner is our latest email newsletter available exclusively to Members' Club Ultimate subscribers. Chris Cook, a three-time Racing Reporter of the Year award winner, provides his take on the day's biggest stories and tips for the upcoming racing every morning from Monday to Friday
---
There was an isolated disturbance after racing had concluded, which was quickly dealt with by security