Two riders taken to hospital after nasty incident at Windsor
Flat jockeys George Buckell and Ali Rawlinson were taken to hospital on Monday evening following a horrible incident in the 5f handicap (6.30) at Windsor.
Racing was delayed significantly, with the 7.00 event finally run at 7.46pm.
Buckell was riding the four-year-old Centurion Song for Brian Meehan with Rawlinson on Diligent Lady for Michael Attwater. Rawlinson's mount fell just over two furlongs from home, badly hampering Centurion Song, who unseated her rider.
Buckell was taken to hospital ahead of fellow rider Rawlinson, who was first treated at the track for suspected injuries.
---
---
Clerk of the course at Windsor, Sophie Candy, said: "Both jockeys have now been taken to hospital for further assessment. Alistair has just been taken there now.
"We are still planning to get all the racing done this evening, the jockeys are going as fast as they can, and we're doing what's best for everyone involved."
The Attwater-trained Diligent Lady suffered a fatal injury in the incident. The daughter of Due Diligence was the winner of two of her ten previous races.
---
Read more of the day's top stories:
Charlie Appleby reveals next step for Derby hero Adayar with Arc on the horizon
After ten years in the planning, the Easterbys finally pair up
'There's no trace of it' – jockey Michael Nolan has car stolen at Market Rasen
First runner for Ben James as former jockey sets out for trainer at Whitcombe
---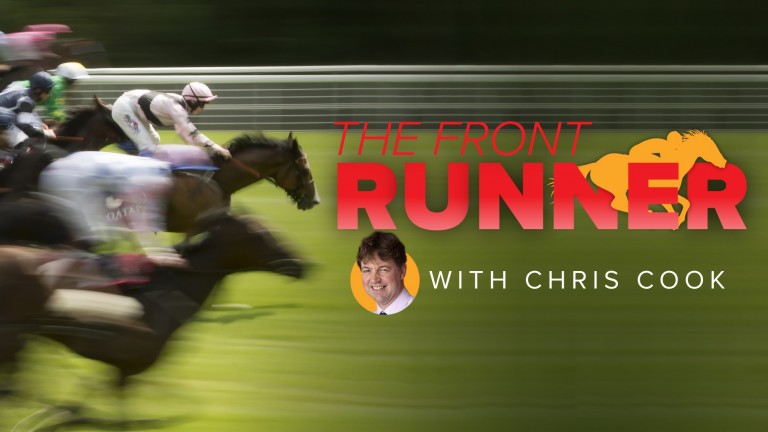 The Front Runner is our latest email newsletter available exclusively to Members' Club Ultimate subscribers. Chris Cook, a three-time Racing Reporter of the Year award winner, provides his take on the day's biggest stories and tips for the upcoming racing every morning from Monday to Friday
---
Both jockeys have now been taken to hospital for further assessment. Alistair has just been taken there now