Trainers' chief unhappy with lack of vets at IHRB's out-of-competition tests
Irish trainers' chief Michael Grassick's suggestion that the Irish Horseracing Regulatory Board's authorised officers should not conduct inspections without the presence of a vet has been rejected by the regulator's head of anti-doping Dr Lynn Hillyer.
At Tuesday's Oireachtas Agriculture Committee hearing, senator Lynn Boylan questioned the Irish Racehorse Trainers Association chief executive on his views about the qualifications of those with authorised officer status, with the Sinn Fein representative suggesting they should have at least a university qualification.
The IHRB had been unable to test on unlicensed premises prior to receiving new powers from the government last August. They have been inspecting these areas, such as stud farms and pre-training establishments, since May.
"I've asked that question myself of the IHRB regarding the training of the authorised officers," said Grassick.
"From what I gather before the in-training inspections outside the racecourse, normally there was a certain panel of vets and IHRB personnel to do those tests. Now since the authorised officers came in, seemingly a number of those people who did the previous tests didn't want to take up that position of an authorised officer because they felt it was a bit of a conflict.
"Knowing that in their day-to-day work with the trainers, they didn't want to be involved in that sort of a situation because they said they had to work with them under normal circumstances."
He added: "In some of the inspections that have taken place, no vet has been present. I think that is wrong."
Hillyer, who is also the IHRB's chief veterinary officer, explained there were rigorous interview, selection and training processes when determining the regulator's team of authorised officers, highlighting the varied skillsets of those involved.
"In terms of qualifications – I need to be really clear here – I think it was very important to us that we had people in the team who come from all different walks of life," she said.
"We have, for example, a person on the team who was an authorised officer for the department previously in the investigations division. We have other people who would be relatively young who have come up through much more of a racing yard background, if you like. One of the team was an equine nurse. I'm very fortunate to have five veterinary surgeons on the team."
She added: "I think it was mentioned earlier that it should be a veterinary surgeon who automatically goes on to a yard, I don't agree with that. It should be a properly assessed and qualified person, but that qualification doesn't necessarily mean tertiary education."
It was also revealed at the hearing that the IHRB hired PRISM Leadership and Change Consulting to conduct an employee survey last year.
Chief executive Denis Egan said: "The survey was commissioned in the context of the directors looking at the appropriateness of the IHRB's structure to see if it was fit for purpose."
He added that the directors would work towards the implementation of changes in the coming months. Details of the report are not expected to be made public.
---
Read more:
Members' Club: Pantomime spats undermine anti-doping hearing - but IHRB is still feeling heat
Members' Club: Horse movements fall sharply since Brexit as sport hopes for political solution
---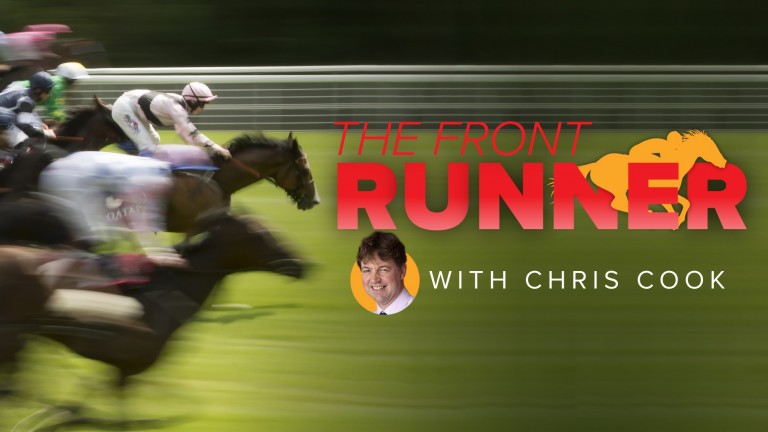 The Front Runner is our latest email newsletter available exclusively to Members' Club Ultimate subscribers. Chris Cook, a three-time Racing Reporter of the Year award winner, provides his take on the day's biggest stories and tips for the upcoming racing every morning from Monday to Friday
---
In some of the inspections that have taken place, no vet has been present. I think that is wrong