Trainer Stephen Mahon to lodge appeal against four-year ban over neglect issues
Trainer Stephen Mahon is set to lodge an appeal against a four-year ban relating to neglect issues arising from inspections at his yard by the Irish Horseracing Regulatory Board in April.
The Galway-based trainer's intention to appeal the sanction – thought to be the longest penalty ever imposed on a trainer in Ireland – was confirmed on Saturday morning by his legal representation, Patrick Ward Solicitors.
Lengthy details of the unsavoury case were revealed by the IHRB on Thursday after the referrals committee found Mahon in breach of regulations relating to the welfare of horses under a trainer's care, the registration of staff and bringing racing into disrepute.
One horse, whose name was not disclosed – as was the case with all thoroughbreds involved in the investigation – had to be put down after what was described as a "catastrophic injury" to a fetlock joint, while welfare issues were also discovered with other horses at his Kilcolgan base.
It is the second occasion that Mahon has been punished by the IHRB over unsatisfactory practices with animals in his care having had his licence suspended for four months and fined €1,000 over the case involving eight-year-old mare Pike Bridge in 2008.
However, the IHRB does not believe that the latest findings are not indicative of a wider issue relating to the wellbeing of thoroughbreds in Ireland.
"Equine welfare is a priority for the IHRB and is a driving factor in all our work including the carrying out of inspections," a spokesperson for the regulator told the Racing Post.
"On a yearly basis, the IHRB carries out upwards of 160 inspections, which now include unlicensed premises as well as licensed premises, and the concerns raised in this case are not reflective of what we see on a daily basis during our inspections or on the racecourse."
---
Read more here
IHRB hands out four-year ban to Galway trainer Stephen Mahon for neglect
Kavanagh wants people 'to feel welcome' at the Curragh when he takes over
HRI confirms two owners per runner allowed at meetings from Monday
---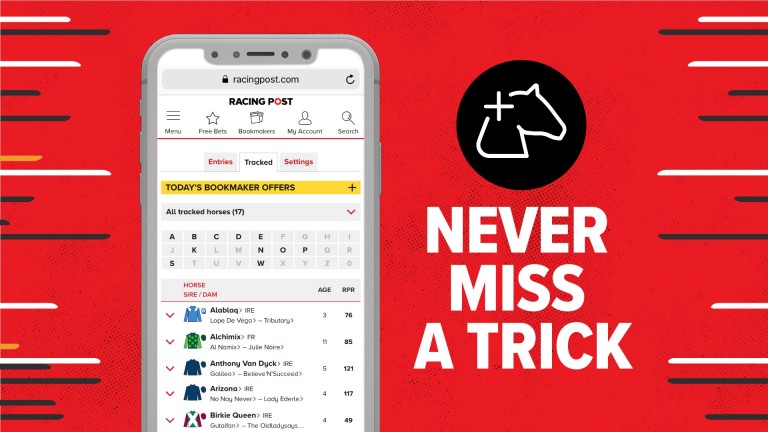 Follow your favourites with our amazing Horse Tracker feature. Add up to 1,000 horses to your stable, filter them and keep up to date with automatic email alerts. Join Members' Club Ultimate now and never miss a winner again!
---
The concerns raised in this case are not reflective of what we see on a daily basis during our inspections or on the racecourse