'The time is right for me to say goodbye to William Hill' - Bengtsson bows out
Ulrik Bengtsson has stepped down as chief executive of William Hill as the acquisition of the bookmaker by 888 nears completion.
Bengtsson, who joined Hills as chief digital officer in 2018, succeeded Philip Bowcock in the autumn of 2019 and during his tenure oversaw the company's £2.9 billion takeover by Caesars Entertainment.
However, the US casino giant had made clear it only wanted to keep Hills' American operations and sold on the company's international arm to online gaming and betting operator 888 last September for £2.2bn, although the price has subsequently been reduced to around £2bn.
The deal is expected to be completed on July 1.
Bengtsson said on Friday: "With the on-sale to 888 Holdings due to be completed later next week, the time is right for me to say goodbye to William Hill and hand over to Itai Pazner, CEO of 888 Holdings.
"I look back over the last four years with pride at what we've achieved, which has brought us to this point where 888 Holdings see the massive benefit of acquiring William Hill and the opportunities it will open up for both businesses."
William Hill International was created when the company bought Scandinavian gaming operator Mr Green.
Bengtsson added: "888 Holdings have acquired a brilliant business with two premium brands in William Hill and Mr Green, and I look forward to seeing how the combined business grows over the coming years."
Itai Pazner, 888's chief executive, said: "Ulrik can rightly be very proud of building such a strong team, and we look forward to combining the businesses. I am excited about the opportunities for the enlarged business, supported by top-quality management talent from both businesses."
Revenue warning for first-half year
A trading update issued this week by 888 warned of first-half year revenues falling due to the introduction of safer gambling measures in preparation for the government's gambling review white paper – expected to be published next month – and its temporary exit from the Netherlands market.
The company said it expected revenue between £330-£335m for the period, compared with around £430m in 2021.
It added that William Hill revenue for the 26 weeks to June 28 was expected to be between £620m-£630m.
"This performance reflects the reopening of retail operations, offset by the impact of increased safer gambling measures in UK Online, and certain market adjustments or exits within International Online, such as the Netherlands," 888 said.
The 888 share price was up 1.1p at 161.8p by close of business on Friday.
---
Read this next:
Firms face new penalties as Gambling Commission refuses to wait for white paper
---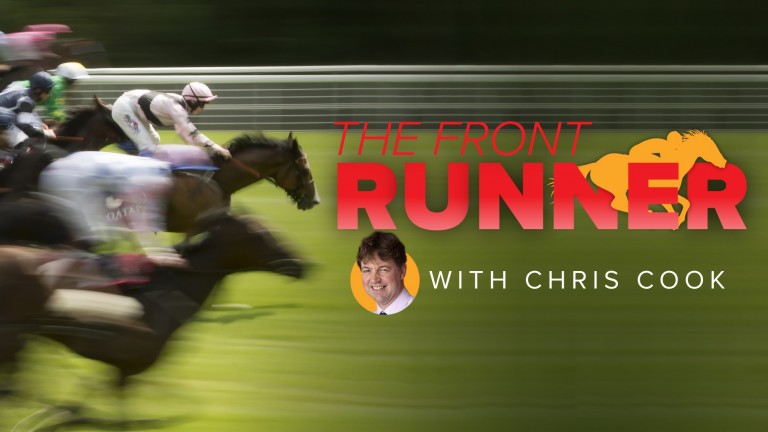 The Front Runner is our latest email newsletter available exclusively to Members' Club Ultimate subscribers. Chris Cook, a four-time Racing Reporter of the Year award winner, provides his take on the day's biggest stories and tips for the upcoming racing every morning from Monday to Friday
---
888 Holdings have acquired a brilliant business with two premium brands in William Hill and Mr Green