'The kidneys are fine, which is amazing given what I'd done to them'
We saw there were only six others confirmed and then people complain about prize-money, I just find it stupid
David Menuisier criticises the growing trend of small fields in British Group 1 races after only seven were initially declared for the Eclipse
Read the full story here
As long as there are bookmakers and punters, the gamble involving Destriero and The Illiad at Cheltenham will go down as one of the great stories. It's up there with any Barney Curley story. He was a great advert for the game. You only have to look at him paying the tax man so he could come to Cheltenham – who else would do that?
Mike Dillon, former director of public relations at Ladbrokes, on the legacy Noel Furlong leaves behind following his death at the age of 83

Read the full story here
Reunited with Monica Wakefield after 39 years!

Monica was Sea Pigeon's groom. It was wonderful to see her again. pic.twitter.com/TrOJYatLkg

— Jonjo O'Neill (@JonjoONeill) July 2, 2021
I went to put my foot on the clutch and I couldn't lift my foot up. My left arm went really heavy and weak and I couldn't touch the gearstick or anything. And then my speech started to go as well
Conditional jockey Aidan Macdonald, who is keen to return later this year, relives the shock of suffering a stroke at the age of just 21
Members can read the full story here
I want to share the adventure with people and really promote a different image of horseracing. There are an awful lot of people who think it's a sport reserved for millionaires, and that's really not the case. You can take five per cent in a horse, you can bet on a race, there are loads of different ways of getting involved
NBA all-star Tony Parker reveals his ambition to win the Prix de l'Arc de Triomphe
Read the full story here
We have reserved the name SOUTHGATE which is the name of our training yard and obviously the @EnglandFootball manager @GarethSouthgate If you have a passion for both sports & would like a horse in training with us get in touch...not long until the yearling sales pic.twitter.com/Cu5vAgOAGV

— Amy Murphy Racing (@almracing) July 2, 2021
There are two jockeys – and thankfully only two – who very much believe women should be at the kitchen sink
Leonna Mayor recalls a couple of instances of sexist abuse she has endured in her career
Read the full interview here
If you'd seen where I'd fallen from, you'd see I got away lightly. I'm lucky, I mend quite quickly!
Trainer Geoff Harker was back at Thirsk, his local track, for the first time since falling 20 feet through a shed roof on to concrete in April
Read the full story here
The kidneys are fine, which is amazing given what I'd done to them. The specialist said that while he'd usually advise somebody in that state that they could have a couple of drinks when they felt like it, with me he just said I should never drink again
Royal Ascot-winning trainer David Evans remembers his battles with alcoholism
Read the full interview here
---
More from the Quotes of the Week series:
'I'd never go back to the supermarket - who wants to queue up and waste time?'
'The meeting was sure to be off. We were only coming here to have lunch'
'All I can think about is food. Do normal people feel like that?'
'There has been no greater influence on my life or my career than Barney Curley'
'When Frankie is having a big day I would rather be in Alcatraz'
'All hell broke loose, but it was perfect. Grown men were crying that day'
---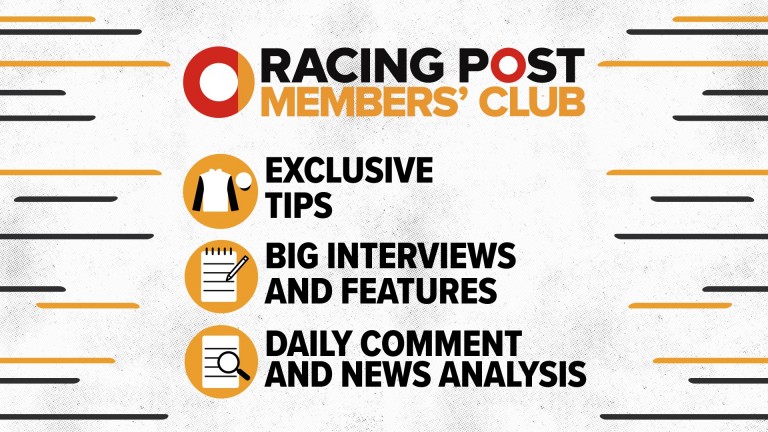 Join Members' Club Ultimate and read tipping from the likes of Pricewise and Paul Kealy, all the big interviews and features, daily comment and news analysis – plus our Ultimate Daily newsletter. Click here to sign up.
---
You only have to look at him paying the tax man so he could come to Cheltenham – who else would do that?