Ten-point charter encourages bookmakers to accept a reasonable wager
Protection of punters' funds and minimum bet commitments feature prominently in a ten-point betting charter launched on Sunday evening by the Horseracing Bettors Forum.
The charter, which the HBF has arrived at after discussion with various parties, including a number of receptive bookmakers, has the support of the BHA and bids to define reasonable and constructive objectives to which those involved in betting can aspire – to their mutual benefit.
The refusal by many bookmakers to accommodate punters with reasonable bets at advertised prices, and the closure of accounts that are deemed uneconomical, is a source of massive frustration to many, and the HBF spells out some of its expectation in the small print.
The HBF believes bookmakers should lay a horse to lose a minimum £500 per selection per race from 8 a.m. on day of race in all Listed, Graded and Group races on the Flat and over jumps, plus in Class 1, 2 and 3 handicaps, and lay to lose a minimum £500 per selection per race from no later than an hour before the advertised off in all other races.
HBF chair Simon Rowlands said: "The Betting Charter is an attempt to define and recognise good practice in the betting environment, and is the product of a considerable amount of discussion, including with co-operative bookmakers."
---
THE TEN-POINT CHARTER
1 Advanced protection of punters' funds.
2 Dealing appropriately with problem gambling.
3 Evidence that restrictions/closures have been adopted as a last resort and after adequate communication with those affected.
4 Helpful, concise and transparent terms & conditions, applied fairly, with improved accessibility and with clarity when there are amendments.
5 Transparent account verification procedures which are not excessively onerous to the customer.
6 Evidence of honouring advertised prices.
7 Minimum bet commitments, at least for certain races/at certain times.
8 Evidence that betting disputes are being resolved satisfactorily and in a timely manner without superfluous referral to third-party arbitration.
9 Engagement with HBF and BHA when reasonably requested.
10 Punters should comply with rules and obligations, providing they are fair, reasonable and transparent, such as referred to above.
More detail can be found on http://ukhbf.org/
---
Rowlands stresses the HBF is keen to work with the betting industry to achieve common goals. However, he warns it "will act independently if necessary in pursuit of a better future for all concerned."
Will Lambe, executive director of the BHA, has welcomed the charter, which he believes should be viewed as a positive development for everyone involved in betting on British racing.
He added: "Bettors are a key customer group of British racing, and the BHA continues to support efforts to help to deliver both improved practices and other initiatives, including greater transparency and data provision on our part, which can grow interest in betting on British racing.
"The BHA has supported the Horseracing Bettors Forum since its inception in 2015, and the sport as a whole also seeks a new partnership with the British betting industry, including through a new racing and betting liaison group."
---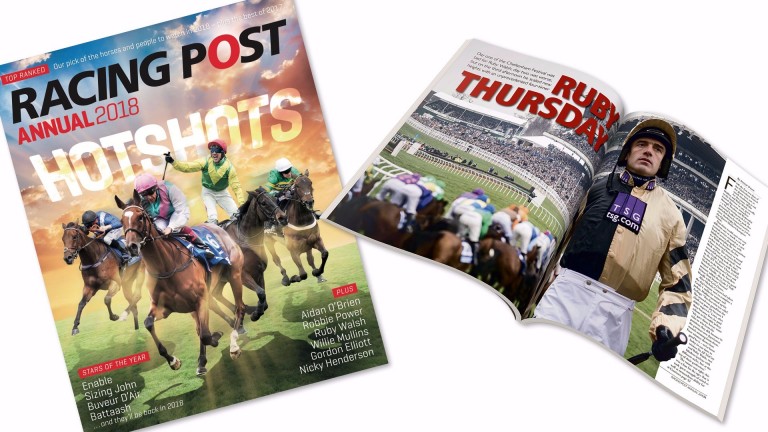 Look back on a sizzling year of racing in the new edition of the Racing Post Annual, which has 208 colour pages packed with the best stories and pictures of 2017. Order now at racingpost.com/shop or call 01933 304858
---
The HBF wishes to work with the betting industry but will act independently if necessary in pursuit of a better future for all concerned