Suzanne Eade wins the race to become new Horse Racing Ireland boss
Horse Racing Ireland has found its replacement for long-serving chief executive Brian Kavanagh with Suzanne Eade's appointment expected to be officially announced shortly.
Eade has been chief financial officer at HRI since 2015 and will take over from Kavanagh in September.
The Racing Post understands that HRI is awaiting approval from the government before confirming the news, but various sources have stated that the wheels are now firmly in motion for her appointment.
One source said: "The [HRI] board is expecting confirmation this week. I would expect it to be rubber-stamped by the government imminently."
Michael Grassick, chief executive of the Irish Racehorse Trainers Association, has said he would welcome Eade's appointment.
He said: "I would like to congratulate Suzanne. We have worked together on various different issues since she arrived at HRI in 2015 and I have always found her very amenable. I am really looking forward to working with her in the future and I would have no doubt that the future of Irish racing is in safe hands."
Kavanagh, who will take up a new role as the Curragh chief executive in November, steps down after spending 20 years at the helm at HRI.
Eade is said to have a positive working relationship with Kavanagh, so she will have gained valuable experience from their dealings together over the past six years.
She appeared alongside him before the Public Accounts Committee via video link earlier this year and in the past has also sat in on and dealt with finance questions from the Agriculture Committee when accompanying him at those hearings, coming across as a proficient communicator and assured of her brief.
She does not hail from a background in racing or breeding and would not have had a high profile within the industry up to now, but those who know her describe her as a thorough professional who is approachable and has quickly established an intimate understanding of racing's nuances.
Eade joined HRI in 2015 having previously worked as a finance director at Boots Ireland. She has held other senior roles in the multinational sector including with Procter and Gamble.
In her role as chief finance officer at HRI, she has control over one of the largest expenditure accounts in Irish sport.
She also played a key role in the liaison between racing and its many stakeholders, including the government, through the Horse and Greyhound Racing Fund.
Working alongside Kavanagh, she has worked on major projects in Irish racing, including the Curragh racecourse redevelopment and the growth of Irish Champions Weekend to a €4.5m event.
Her new salary is reported to be worth €190,000 per year.
---
Read more of the day's top stories:
Covid-19 restrictions appear set to be lifted in boost to racing in England
Why always Sandown? The history of drama at a track that keeps being let down
What's on this week: July Cup the highlight as action builds to Super Saturday
---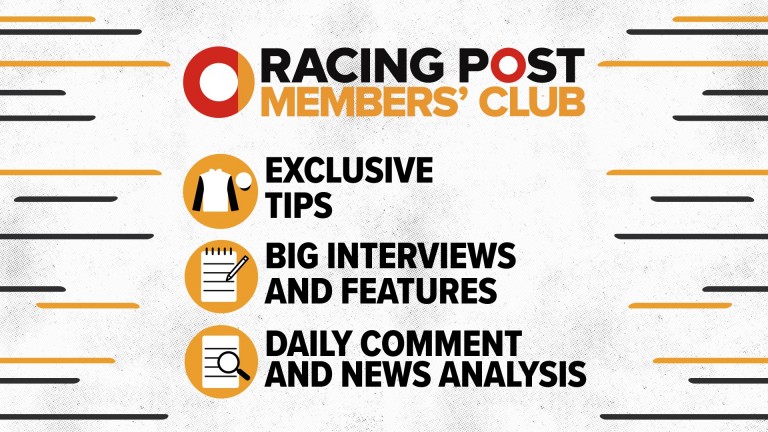 Join Members' Club Ultimate and read tipping from the likes of Pricewise and Paul Kealy, all the big interviews and features, daily comment and news analysis – plus our Ultimate Daily newsletter. Click here to sign up.
---
I am really looking forward to working with her in the future and I would have no doubt that the future of Irish racing is in safe hands