Soft ground and cold weather to come but clerk happy with Cheltenham turf
Simon Claisse, clerk of the course at Cheltenham, declared the track to be in "very good shape" with three weeks to go before the start of the festival, despite a winter of heavy rain and cold temperatures.
The word heavy featured in the going description at the November meeting, on New Year's Day and at Festival Trials Day, but the course has held up well according to Claisse.
He said: "The tracks are all soft while the forecast this week is turning colder but remaining dry.
"You have to remember that something like 90 per cent of the ground we're running on at the festival we've not set foot on since April or May - April for hurdles, May for chases. Our whole planning and management of the track throughout [the winter] is about preserving fresh ground for March."
Claisse would not be drawn into predicting what the forecast would be like for Cheltenham beyond the end of the week, but was hoping the temperature would pick up.
He said: "We're very happy and it would help grass growth if the ground temperatures would warm up. In terms of speculation on forecasts that go beyond three or four days I've historically found that's a pretty pointless exercise. I consider us to be in very good shape given the winter we've had."
---
Read exclusive tipping, interviews and comment when you join Members' Club Ultimate. Enjoy your first month free when you subscribe using promo code FREETRIAL. Find out more here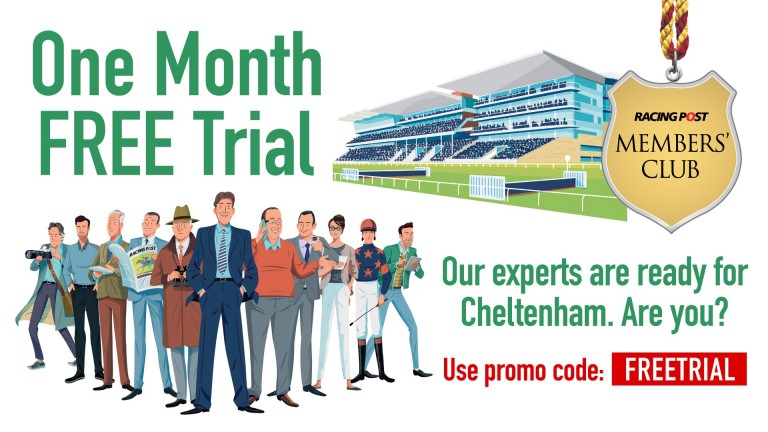 I consider us to be in very good shape given the winter we've had