Why all punters should be paying attention to Safer Gambling Week
Safer Gambling Week starts on Monday. You might not have felt the need to highlight that date in your calendar, but for all of us who ever place a bet it is an opportunity to reflect on our relationship with gambling – and for some punters it might just be the turning point of their lives.
You may be a member of that rare breed who faithfully records every bet and never exceeds the amount you have set aside for your hobby, or you may have a more carefree attitude to your punting and have no regard for the tools that are now offered by every reputable bookmaking firm to help you track your turnover, profit and loss and control your expenditure and time spent.
Either way, you are unlikely to be betting for a living but it may well have become a way of life, a regular intake of pure escapism that brings mainly pleasure and only the mildest pain when your selections lose, the same sort of weariness we feel when the teams we support fail to meet our expectations.
But we have to recognise that for some the pain is acute, part of the illness of addiction and, while betting is generally a solitary experience, we should do everything we can to help our fellow punters.
During Safer Gambling Week the Racing Post will publish articles with those at the forefront of ensuring the vulnerable are identified and assisted as soon as possible and there will be advice from our own racing and sports pundits on the strategies they have used to ensure they have not slipped off the straight and narrow or, if they have, how they climbed back up again.
We will also hear from two famous footballing names how their lives have been blighted – while they were playing and well into their retirement – by gambling addiction that has cost them so much, personally as well as in eye-watering sums of cash.
You might feel less sympathy for those who have been on football's top-flight salaries than for others who are so desperate that they turn to betting to try to pay their everyday bills. However, at the end of the day, any one of us who has ever bet more than we can afford to lose is in the same boat.
For that reason, we should all see Safer Gambling Week as a chance to reassess and to make sure we stay on the right side of the line.
---
Read more:
Be honest with yourself and record all your bets to help stay in control
'If a customer started betting £200 each-way you'd say, that's not like you'
Breaking the invisible barrier: the stigma of talking about problem gambling
Women and gambling – are the right actions in place to tackle a growing problem?
Safeguarding gambling industry staff is overdue and needs to become a priority
---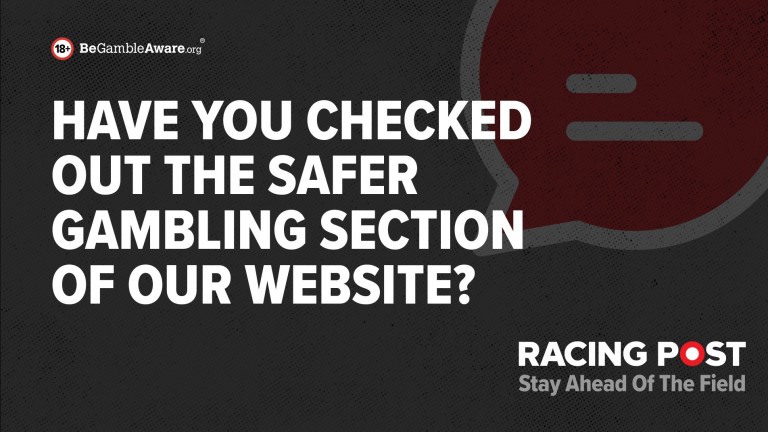 Racing Post takes seriously its commitment to Safer Gambling and encourages people to stay within their limits and stay in control. If you would like to know more visit our dedicated Safer Gambling page here
---
For some the pain is acute, part of the illness of addiction