'They could have waited. They just didn't' - furious De Sousa blasts starter
A frustrated Silvestre de Sousa bemoaned what he perceived as a lack of patience from the starter at Royal Ascot after his chances were blown at the stalls for the Kensington Palace Stakes (6.10) when he was unable to remove the hood from his mount Stunning Beauty before the gates opened.
De Sousa's annoyance was matched by punters and bookmakers who were forced to wait for over 30 minutes after the final race had finished to determine whether Stunning Beauty would be deemed a runner or whether bets would be refunded.
The former champion jockey immediately pulled up the 7-1 shot once they had finally exited stall three having been left trailing by the others as they jumped out after De Sousa unsuccessfully fought to remove the blindfold.
---
Watch the replay of the Kensington Palace Stakes
---
De Sousa was annoyed at what he felt was over-eagerness from the starter to get the race underway, and said: "The hood didn't come off so I couldn't race. He could have waited two more seconds for me to get it off, but he wouldn't wait and opened the stalls before I could take the hood off.
"I was shouting, there was a lot of talking going on in there, and they could have waited for me. They just didn't wait."
It is understood the starter told the subsequent inquiry that he heard no calls to wait from jockeys.
A lengthy stewards' inquiry, which will continue on Thursday, was held following the race to determine whether Stunning Beauty had come under starter's orders, with officials happy that she had and was therefore a runner and that no rule 4 deduction would be permitted or refunds given.
A report from the stewards said: "The stewards only have the power to declare a horse a non-runner if it has been prevented from starting due to a faulty action of the stalls or the horse is riderless at the time the start was effected. As De Sousa was mounted at the time the start was effected and there was no faulty action of the starting stalls, Stunning Beauty was deemed to have started."
Meanwhile, the normally vibrant betting ring descended into tedium as punters waited to be paid out on winner Lola Showgirl.
"The race might be declared void if there's a problem with the starting mechanism," said Tim Knowles, taking bets for the Roy Christie firm on the rails, "and everyone'll have to get their money back.
Punters made to wait until 6.47pm for their winnings while the stewards decide whether Stunning Beauty was a runner pic.twitter.com/Xcpr3QKxsV

— chris cook (@claimsfive) June 16, 2021
"It's only a small possibility but it could happen. Or Stunning Beauty could be a non-runner, in which case we're refunding some stakes and there's a deduction on the winner. Or the result stands. And until they announce that, we can't payout, we can't pack away and these people can't go home."
Another bookmaker, who did not want to be named, said: "This is a disgrace. Thirty minutes to decide whether it's a runner or not, everyone's getting angry.
"They don't care about racegoers and they've got no interest in the betting industry. It can't be hard, can it? It's either a runner or not."
The final verdict that Stunning Beauty was deemed a runner was announced at 6.47pm to isolated boos from some who had evidently backed her and hung around in the hope of recovering stakes.
An official said the inquiry was delayed in part by the time it took for the starters to reach the stewards' room, the mile start being the furthest from the grandstand. Unsuccessful attempts were made to contact the starting team by phone during their return. There was also said to have been an unspecified problem in assembling all the relevant footage.
---
Read more from Royal Ascot Wednesday:
Frankie Dettori records 75th Royal Ascot winner with victory on Indie Angel
Relief for Aidan O'Brien as superstar Love returns with a bang
Expert jury: What heights can Love conquer now? We assess her comeback victory at Royal Ascot
Kemari keeps up awesome run for Derby winning trainer Charlie Appleby
Cromwell and Carroll celebrate first Royal Ascot winners as Quick Suzy strikes
---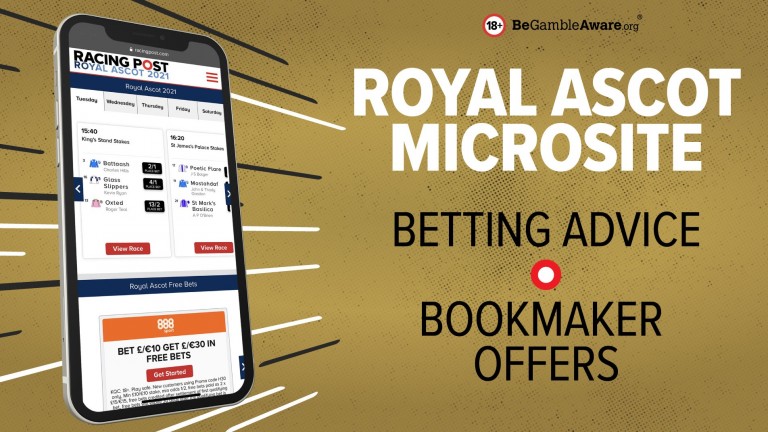 Check out the Racing Post Royal Ascot microsite for the latest tips and odds for the royal meeting. The best Royal Ascot betting advice and exclusive free betting offers all in one place.
---
This is a disgrace. Thirty minutes to decide whether it's a runner or not, everyone's getting angry