Palace Pier is one of the best horses in the world says Frankie Dettori
Talk of penalties during a major football tournament is enough to unsettle followers of certain national teams but when it came to an apparent penalty kick for Palace Pier in the Queen Anne there were no such concerns for Frankie Dettori.
As if the jockey's confidence was not high enough riding an odds-on favourite in the first race of the week, Dettori had total belief that a golden opportunity to make a winning start would not be wasted.
PALACE PIER wins the Queen Anne Stakes

A winning opening selection for @BetfairBarry as Lope Y Fernandez finishes second! #RacingPostLive pic.twitter.com/rkaKFE4JAF

— Racing Post (@RacingPost) June 15, 2021
"You can rely on him — he's like getting one of the proper guys to take the first penalty and he puts it in the back of the net," said Dettori, perhaps not fully appreciating that for a long time such an occurrence was rare for the national team of his adopted homeland.
"It makes a big difference as I've got lots of good rides this week and it takes the pressure off. He's a beautiful looking specimen and he's a great partner to have in these races. He should take all the credit."
There were plenty giving Palace Pier credit in the run-up to the race, such was the dominance he had shown in two races this season on going easier than the good to firm ground he took on at Ascot.
---
Members can watch the Queen Anne Stakes replay here
---
Indeed, with the royal procession dropped due to the ongoing impact of the coronavirus pandemic, it seemed the early appearance of 2-7 favourite Palace Pier on the hallowed turf, with Ascot royalty in the saddle, would be an adequate replacement for the carriages.
As it turned out, the race was less of a procession and more just a case of making sure you get home in good time for kick off. Palace Pier never really looked in danger, despite being niggled to take command rather than breezing through, and was ridden out by Dettori to defeat Lope Y Fernandez and Sir Busker. It was a win good enough for Paddy Power and Betfair Sportsbook to shorten him to 4-5 favourite (from 2-1) for the Qatar Sussex Stakes next month.
Dettori celebrated as he crossed the line, leapt into the air in the winner's enclosure and revelled in the crowd being back — many to simply see him — as he secured a seventh win in a race he first won with Markofdistinction to break his Royal Ascot duck in 1990.
"I'm just reflecting on 31 years ago when I rode my first Royal Ascot winner in the Queen Anne," said Dettori, 50. "So much water has passed under the bridge but I'm still getting the same kick and I'm really relieved it went smoothly. He's one of the best horses in the world and you want everything to go right, and it did."
Like Dettori, the Queen Anne provided a first win at the meeting for Thady Gosden, joint-trainer of the winner with his father John, who was also landing the race for the first time.
"I was second in it three times – it took Thady to get me over the line," said John Gosden. "When you're odds-on like that it would be a bit odd if you weren't nervous, because the only thing around the corner is the banana skin, so it can happen, but I think Frankie was aware there would be no pace and he just asserted early.
"He's done it very smoothly. He's come through, won his race, but he's exactly like his father [Kingman], as soon as he gets there he's done enough, and if I worked him at home with a very ordinary horse he would just stay with him – that's his game."
Where Palace Pier plays the game next is up for discussion, with the Gosdens set to discuss it with owner Sheikh Hamdan bin Mohammed before deciding where to spot the ball for the next penalty attempt — be it over a mile or a mile and a quarter.
"You saw how relaxed he was. He cantered down to start like tomorrow would do," John Gosden said. "He's in races like the Juddmonte International but also the Sussex Stakes and the Prix Jacques Le Marois. I'll speak with the owner and we'll make a plan. All options are open and he'll have no problem staying further."
Read more from day one of Royal Ascot 2021
Lee Mottershead: 'I think I probably needed Valium this morning - Ascot with people is amazing' (Members' Club)
Palace Pier gets Frankie Dettori off to a flyer with Queen Anne success
Late plunge pays off as Cieren Fallon and Oxted lower colours of Battaash
'Special' Berkshire Shadow lands long-running gamble for ecstatic connections
Coventry Stakes expert jury: 'He would have gone close with a better draw and is one to take out the race'
---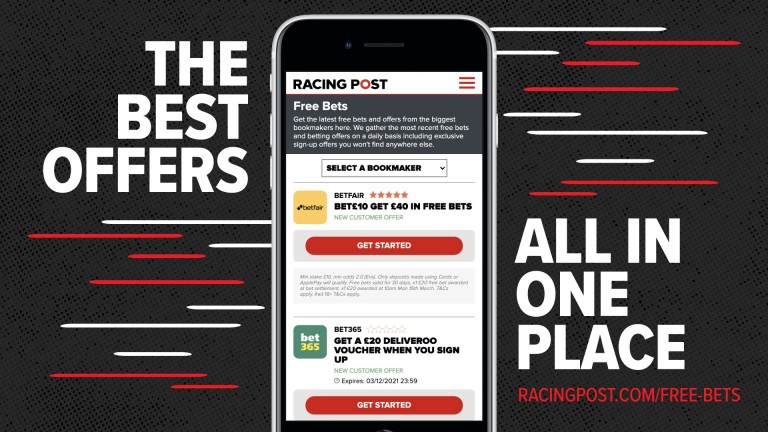 For all our exclusive free bet offers and must-have daily promotions click the free bets button or go to racingpost.com/freebets
---
So much water has passed under the bridge but I'm still getting the same kick