'Amazing' result for Russell as trainer keeps prize at home with Mighty Thunder
Scotland expected and Lucinda Russell delivered as the home country dominated its richest race.
Mighty Thunder led home a one-two-four-five in the £150,000 Coral Scottish Grand National, with only the Irish-trained Mister Fogpatches in third preventing a clean sweep of the first five places, as happened in 1971.
It was a victory for Scottish owners as well because Mighty Thunder carries the silks of Allson Sparkle Ltd, a company run by St Andrews-based Colin Drysdale and wife Nicola that supplies more than 3,000 pubs, clubs and hotels throughout the country.
And there would have been a Scot in the saddle too had Hawick-born Blair Campbell been fit to ride.
Instead it was Tom Scudamore, son of Russell's partner Peter Scudamore, who produced the Midlands Grand National runner-up to challenge Dingo Dollar at the last fence and go on to score by three-quarters of a length.
---
Scottish Grand National result and replay
---
"That was just amazing," said Russell, who had Kerry Lads finish second in the race in 2004. "I know I've won the Grand National, but I've always wanted to win the Scottish National and this is a dream come true again.
"I'm delighted for Mighty, I'm delighted for his owners and I'm delighted for Tom, but I feel so sorry for Blair because he should really be riding him. But he'll get the ride back on him next season. We've got some nice targets for him then, and at least it's still in the family.
"I'm really pleased for Scotland, it's nice to have a Scottish winner – Scottish-owned as well."
Mighty Thunder was one of nine Scottish-trained runners in a race last won for the home team by Merigo in 2012.
The stands were bereft of Scots and racegoers of any nationality, but Russell said: "That probably kept my nerves down a little bit and it's still a magic meeting and a fantastic prize to win. Well done to Coral for putting up so much prize-money."
Russell won the Grand National itself with One For Arthur in 2017 and is already thinking of Aintree for Mighty Thunder.
"We'll probably aim him for the Becher Chase, with a run somewhere first, and see how he takes to the fences," she said. "I hope he will. He's certainly a horse with endless stamina.
"He just loves the four miles. He doesn't take much out of himself early on in the race, but then really finishes well."
Tom Scudamore paid tribute to the Tayside stable's handling of the eight-year-old, and said: "Their record with long-distance horses is beyond compare. They've done a brilliant job once again.
"The first half of the race went rubbish, but it got better as the race went on. The one thing he did do was jump. Dad and Lucinda drilled into me that if you get him jumping he'll stay.
"Even though on the first circuit we were further back than where we wanted to be, I was always going forward from there so that gave me plenty of confidence. The rest of it was down to him, he was very tough."
Success came eight days after Scudamore had been forced to pull up Grand National favourite Cloth Cap at Aintree and gave him a first success in a race his father won on Little Polveir and Captain Dibble.
"You want to win all the big races and it's hard to let it sink in really," he said when asked what victory meant to him. "I suppose you get pleasure when you start looking back at things and at the moment we're looking forward. But it's a great honour when you see the list of winners.
"My first ride in the race was on Northern Starlight back in 2001 – it was only a matter of time!"
Sandy Thomson looked set for a possible 1-2 when Dingo Dollar entered the straight clear with stablemate The Ferry Master, who faded into fourth place.
The trainer said: "They were great performances from both of them. Dingo Dollar ran a hell of a race and The Ferry Master probably didn't quite get home."
Unfortunately there was a sad postcript to this year's contest as Claud And Goldie, trained by Sandy Forster, collapsed and died after the race.
---
More big-race reports here
2021 Scottish Grand National result: where your horse finished and who won
Hannon keen to see if reliable Chindit can mix it with the best in 2,000 Guineas
'She's top drawer' - Alcohol Free cut to 10-1 for 1,000 Guineas after trial win
---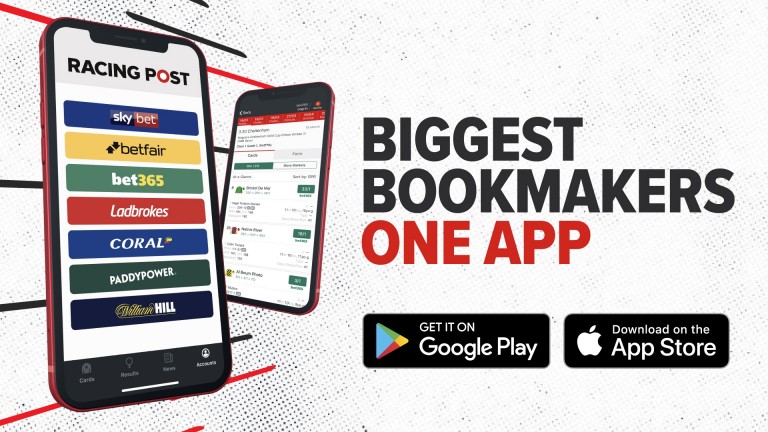 ---
Place bets with seven bookmakers without leaving the free Racing Post app. Same prices, same offers, live video. Every race, every day. Search 'Racing Post App' to download for free
---
I know I've won the Grand National but I've always wanted to win the Scottish National and this is a dream come true again