Mac Swiney edges out Poetic Flare in centenary epic as Bolger saddles one-two
As a card-carrying republican who relishes putting one over the old colonial oppressor, Jim Bolger was probably always going to be primed for these few years.
The centenary celebrations of the formation of the Irish Free State would be in full swing were it not for the pandemic, but pageantry would not be Bolger's thing anyway. As is evidenced by his penchant for naming horses in his native Gaelic tongue, his defiance tends to be a little more subtle.
Last autumn, he executed an audacious long-range stealth mission by sending Mac Swiney across the water to plunder the Vertem Futurity Stakes within 24 hours of the 100th anniversary of the death of Terence MacSwiney, the Lord Mayor of Cork who died on hunger strike in Brixton prison.
A poet, playwright and a patriot, MacSwiney remains one of the most revered protagonists in the War of Independence. A bit like the man himself in death, in life Bolger is apt to play the role of the martyr, pitting himself forlornly against the more commercially visible behemoths.
In truth, he is every bit as influential as the likes of Coolmore or Godolphin, and a belated first triumph in the Irish 2,000 Guineas in its centenary year bore all the familiar hallmarks of a Coolcullen ambush. Thirty years after Star Of Gdansk became the first of his four seconds in the mile Classic, Bolger vanquished his hoodoo in the race by saddling the first two home in an epic spectacle.
Poetic Flare failed by just a short head under Kevin Manning in his quest to become the first winner of the Newmarket 2,000 Guineas to be beaten in the French equivalent before making amends in this. Six days after his Longchamp exertions, he was carried out gallantly on his shield.
Poetic Flare was thwarted by the redoubtable Mac Swiney, who made all under the immensely popular Rory Cleary, who was hit with a six-day ban for exceeding the eight-strike whip limit by one.
Van Gogh fared best of the Ballydoyle contingent in third, with the favourite Lucky Vega boxing on for fourth having "struggled on the ground" according to Shane Foley.
---
Irish 2,000 Guineas report and replay
---
Like the eventual runner-up, Mac Swiney had to bounce back from a reversal, having bombed on his reappearance over further in the Derrinstown Stud Derby Trial 13 days earlier. He was subsequently found to have been under the weather.
Most wouldn't countenance turning out Group 1-winning stallion prospects so quickly after such a setback, but Bolger has always been an advocate of racing racehorses. He infuses them with an iron resilience that can be traced to his previous training exploits and breeding endeavours.
In vintage Bolger style, he bred both Mac Swiney and Poetic Flare. In every sense, then, this was a very Bolger stamp, and it was achieved on a track that had to survive an early morning inspection following Thursday evening's deluge.
The going was tough, which is when Bolger horses tend to get going. All of sudden, Mac Swiney is as low as 6-1 (from 20) to add the Cazoo Derby to his CV in 14 days' time.
"It was worth waiting for," Bolger admitted of his breakthrough victory in the race in characteristically wry style.
"Someone said to me that ideally it would be good if there was another week to play with, but I said, 'No, bring it on'. I was very happy with them and I'm delighted for Rory – nobody works harder than he does."
In 2008, New Approach finished second in both the English and Irish Guineas before causing a minor kerfuffle by going on to glory in the Derby at Epsom.
Mac Swiney will now make for Epsom having gone one better in the €400,000 Curragh showpiece.
"He loves that sort of ground," Bolger said of Mac Swiney, adding of the uncertainty about his wellbeing: "I wasn't 100 per cent sure, but I didn't want to take a horse all the way to Epsom and not be happy with him.
"The discharge cleared up last weekend and I worked him on Monday. He worked nicely and he was very perky in himself after, so I felt then that it was safe to come here with him."
Bolger's judgement was spectacularly vindicated. Mac Swiney clung on to secure Cleary a famous triumph, but Poetic Flare emerged with his reputation restored and possibly even enhanced.
"Poetic Flare needs a sounder surface," Bolger said. "We'll have to see about Ascot for him, I wouldn't be sure, because he has had to work very hard now for the last three weeks."
Of his landmark victory, Cleary said: "It hasn't really sunk in yet, I can't believe it. Jim is unbelievable. He's such a special man to leave me in charge of riding a horse like that. He's a true legend and a gentleman."
As for the unlikely legacy the winner is creating by keeping the memory of Terence MacSwiney alive in such a timely fashion, Bolger said: "It's a lot less than he deserves – a horse being named after him – and he should never be forgotten."
---
Read more Saturday reports . . .
Rory Cleary: it wouldn't have been possible without Jim Bolger – I take my hat off to him (Members' Club)
David Jennings: irrepressible Bolger does it his way again to land first Irish 2,000 Guineas
Expert Jury: 'this was a serious performance and Mac Swiney is bred for Derby test'
'He's class but nobody seems to realise it' – 33-1 Rohaan defies the odds again in Sandy Lane
Liberty Beach back with a bang in Temple to set up Royal Ascot assault
Lee Mottershead: the sport is silly and snooty to impose a Group 1 ban on geldings like Rohaan (Members' Club)
---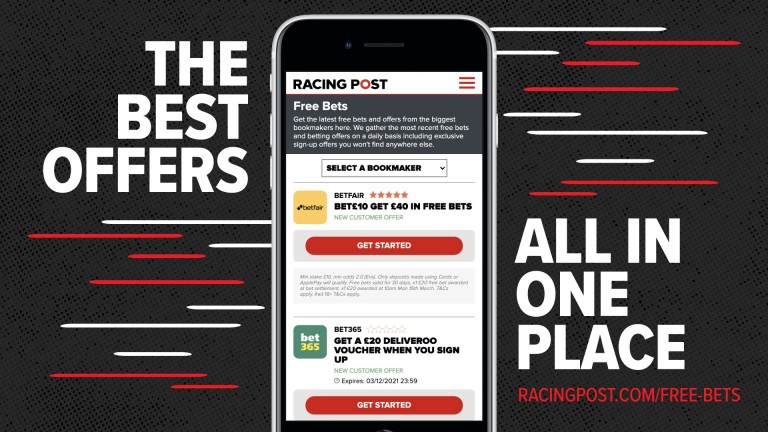 For all our exclusive free bet offers and must-have daily promotions click the free bets button or go to racingpost.com/freebets
---
Jim Bolger is such a special man to leave me in charge of riding a horse like that. He's a true legend and a gentleman