Leeds fan Kevin Ryan on target again as Bielsa lands him another Ayr Gold Cup
All the fuss was about the 12,000 people who were being let in yet there was only one man who really mattered – but don't tell Ed Walker.
Scotland's biggest raceday for two years, with pandemic restrictions lifted and the Ayr stands packed for the first time since 2019, turned into a celebration of Kevin Ryan, the former jump jockey who has become the man to beat in these parts since taking up training.
Walker could not manage it at Haydock a fortnight ago when hot favourite Starman came up an agonising head short of Ryan's Emaraaty Ana in the Group 1 Betfair Sprint Cup.
Two weeks on, it looked as though he might gain his revenge when Great Ambassador, who was so heavily backed he went off 3-1 market leader in a field of 24, burst clear on the far side under Richard Kingscote.
But Ryan was not concerned as he watched on. He could see how well Kevin Stott had carried out his plan to stick tight on the stands' rail on Bielsa, away from anything else in a virtual race of his own.
He could tell the 10-1 shot had the overall lead a furlong out and knew a long-term plan had paid off yet again in the west of Scotland.
It was the fifth time Ryan has won the country's biggest Flat race and it is a race he plans for the way some prepare for Christmas – good and early, with every hope of a gloriously happy day when it comes.
"The Gold Cup is very special," he said. "It started when I worked for Jack Berry. I love the Western meeting, we meet a lot of owners and other trainers up here and we enjoy the three days, it's like a bit of a holiday really. Hopefully you get the icing on the cake afterwards."
Ryan also admitted to a poignant daily domestic reminder that gave him extra motivation to land another success in a race he took for the first time in 2007.
"Pat Smullen rode the winner for me on Captain Ramius [2012] and every morning I see him on the kitchen door and think I'll have to win this again," the trainer said.
Outlining his approach to the £150,000 Virgin Bet-backed dash, Ryan said: "It doesn't come to me a week beforehand – these horses have to be prepped and I think you need a fresh horse. You need a horse with a bit of class and a hugely well-handicapped horse. Bielsa ticked all those boxes. We always set out with the Ayr Gold Cup in mind. When the Stewards' Cup didn't go quite to plan we said let's aim here."
---
Watch Bielsa win the Virgin Bet Ayr Gold Cup
---
Bielsa had won four times in five runs as a three and four-year-old but had failed to add a single further success in two seasons since he was bought privately by King Power Racing.
"It's very special to win it," Ryan said. "King Power have been very patient. They've taken knocks with the horse and they've waited and they deserve great credit for that. They showed a lot of faith in the trainer. It just hasn't happened for the horse this year but he's a very good horse."
Stott rode his first Group 1 winner on Ryan's Hello Youmzain last year and was delighted to land the Gold Cup for a trainer he has been with since he was an apprentice.
The jockey said: "All the winners came up the other side today but Kevin was really eager to come up this rail. He said, 'Go up that rail, no matter what the others do'. It's worked out. He's a very uncomplicated horse. Everything just has to go in a rhythm with him and he's definitely deserved a big one.
"This is a race I've always wanted to win for Kevin, I've had a few rides in it but I hadn't gone close until today."
Walker was the first trainer to congratulate Ryan but said: "If he wasn't such a top man I'd hate him! Great Ambassador could have had the most incredible handicap season. The plan was Wokingham, Stewards' Cup, here but there was the ground at Ascot, the draw and the ground at Goodwood and the draw today. It's so frustrating and he's a proper horse."
Bielsa is named after Marcelo Bielsa, the manager of Leeds United – which is almost as big a passion of Ryan's as the Ayr Gold Cup.
The trainer travelled down to Newcastle to see his team draw 1-1 on Friday night and he said: "Bielsa has done us proud at Leeds. Bielsa is a legend in Yorkshire and I'm glad we could honour his name here."
---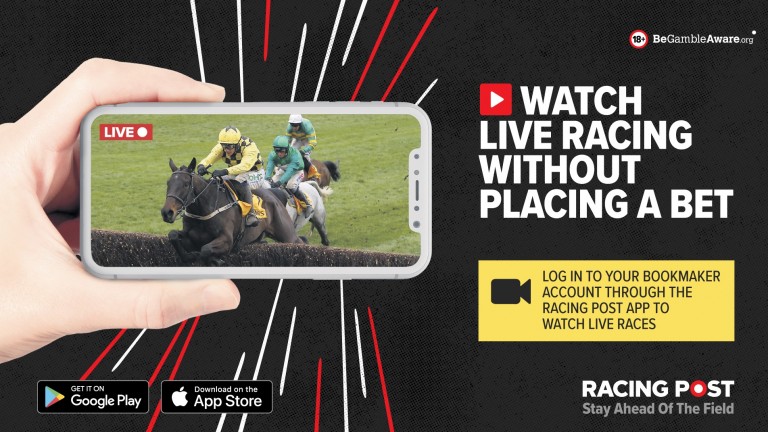 Watch live races through the Racing Post. Log in to your bookmaker account and look on the racecards for eligible races. Click the red 'Watch live now' icon and they're off! Find out how here
---
We always set out with the Ayr Gold Cup in mind. When the Stewards' Cup didn't go quite to plan we said let's aim here