'I am delighted to win one' - Dettori weighs into team event with a victory
Thursday: Lingfield
Frankie Dettori made his presence known in the Racing League as he steered the Milton Harris-trained Postmark to victory in the 1m2f handicap for team Wales and the West.
The decorated jockey was making his first appearance in this year's competition and quickly rewarded his team with some crucial points as they continued their pursuit of leaders London and the South.
Speaking to ITV Racing after another flying dismount, Dettori said: "I am 51 and the ankles are not the same!
"I'm delighted to win one and it's great for the winning connections. It's the Wales and the West team with a bit of Italian."
Team manager Jamie Osborne explained how important it was to secure the services of Dettori for his squad.
Osborne said: "He kindly agreed to be here and I hope he has put a few on the gate because he is a legend of the sport. He's clearly not going to be around riding for much longer so we need to just enjoy it."
Bell's fighting talk
Team East's manager Rupert Bell has warned his Racing League opponents that his side are a force to be reckoned with after a strong display in round two.
The Rae Guest-trained Cry Havoc won the opening 7f handicap, while teammate Natural Path finished third as the East recorded 25 points.
"We are back in the game!" said Bell. "I'm delighted, particularly for Rae Guest and the horse as he ran last week. I'm also pleased with Natural Path for my brother [Michael Bell] and Jack Mitchell.
"Like my football team Aston Villa, we had a disastrous week at Doncaster and Steven Gerrard will need to find a good performance because we have got ours."
The East added more points to their tally in race two as Ideal Guest ran home in second under Hayley Turner for trainer George Margarson.
Bell said: "I was delighted to see how George Margarson's horse ran in the second race. He is a great supporter, he wants to have runners and he sees the value of racing in it.
"It was nice to see John and Thady Gosden with a runner, and Roger Varian is another big yard who is keen to have representation in the competition."
Leaders strike back
Sean Levey made sure London and the South maintained their healthy lead at the top of the table as he rode the Richard Hannon-trained Immortal Beauty to success in race three, the 7f handicap.
---
---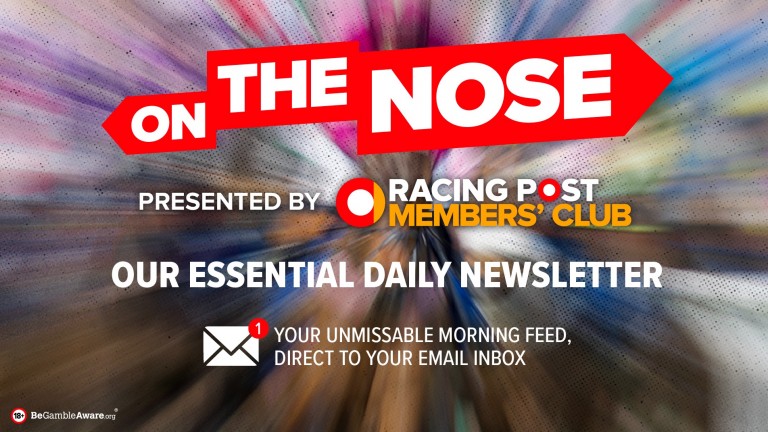 Sign up to receive On The Nose, our essential daily newsletter, from the Racing Post. Your unmissable morning feed, direct to your email inbox every morning.
---
It's great for the winning connections - it's the Wales and the West team with a bit of Italian