'She's so classy' - Honeysuckle finds extra to win Punchestown Champion Hurdle
And breathe. Between the second-last and about 100 yards from the last this looked like being a lap of honour for Honeysuckle; a glorious homecoming with no residue from her resplendent Cheltenham exertions.
But then it dawned on us. This is Punchestown and Willie Mullins lets you win nothing around here without fighting for it, so Sharjah sneaked out of the pack to try to spoil the party. But, boy, does this girl know how to fight.
The unbeaten sequence was in serious danger as she slowed right up into the final flight, her advantage diminishing from five lengths to one in the blink of an eye, and Sharjah seemed to have all the momentum.
But this is Honeysuckle. This is a true champion. This is, you could argue vehemently now, the best mare we have seen since Dawn Run.
An eighth Grade 1 was achieved with both class and courage. We got to see both sides of Honeysuckle as she beat the boys silly, then let them back to play for a bit longer, then beat them again. Ireland might not have a monarchy, but this is the closest we are going to get to having a queen.
"She's just amazing. A lot of those really good horses just have a real will to win. She's a queen and I just feel incredibly lucky to have her," said a visibly relieved Henry de Bromhead after her 12th straight success, this one achieved by two and a quarter lengths.
He continued: "It was brilliant. You're always under pressure when she's running, but today I was kind of going 'well, we haven't been having an amazing week so far', so I didn't know what to expect.
"With her, though, she's just so good. She always gets us out of trouble one way or the other. She's amazing."
Amazing, indeed. So too is Rachael Blackmore. She has been battered and bruised this week, her shot at history by becoming the first female champion slipping through her grasp as each Townend winner went in.
But she held it together to register an 18th Grade 1 victory. It's been some season despite her agonising defeat in the title race.
"It's fantastic to cap it off here at home at Punchestown, it's incredible. It's such a shame there's no crowd here to see her, but hopefully everyone enjoyed it at home," said Blackmore.
"I just committed her far too soon, I think, and we didn't have a lot of petrol down at the last. I doubt the picture was too pretty, but she dug deep after it and pulled it out of the bag like she always does.
"She jumped the second- and third-last well and just delivered on the day. It wasn't a flowing race for me. It wasn't smooth everywhere but she got the job done."
Honeysuckle always gets the job done, but what we want to know now is what her next job will be. Will she go in pursuit of a Dawn Run and be sent over fences?
Peter Molony, racing manager for owner Kenny Alexander, said: "We''ll have to sit down and have a chat about it. The safe option is to go back over hurdles, and it would be wonderful if she could win another Champion Hurdle and another Irish Champion Hurdle, but the temptation is there.
"She's a wonderful jumper, she looks like a chasing mare, so the temptation is definitely there. We'll have a chat about it."
You boys can chat about that. We will chat about all she has achieved so far as we eagerly await the outcome of that conversation.
---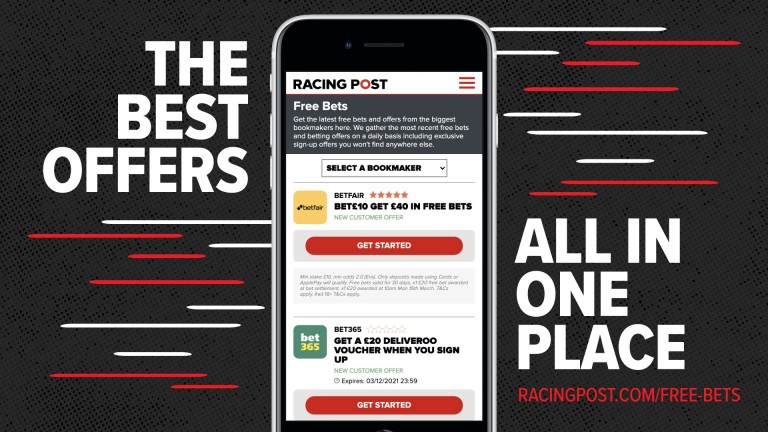 For all our exclusive free bet offers and must-have daily promotions click the free bets button or go to racingpost.com/freebets
---
I doubt the picture was too pretty but she dug deep after it and pulled it out of the bag like she always does