'He's a very good horse' - Group 1 targets on agenda for unbeaten Beauty Inspire
Trainer Ger Lyons could look to follow a similar juvenile route with Beauty Inspire as he did with his Irish 2,000 Guineas winner Siskin after the son of Mehmas made it two out of two in the Group 3 Jebel Ali Racecourse and Stables Anglesey Stakes.
Beauty Inspire was not as impressive on this occasion as he had been in his maiden at the same course three weeks previously, but he was keen throughout the race with rider Colin Keane struggling to find cover. However, Beauty Inspire picked up well to get to the front inside the last furlong and was well in command at the finish.
The Group 1 Phoenix Stakes, won by Siskin in 2019, could be next on the agenda and the trainer's brother and assistant Shane Lyons said: "He was not visually as impressive as the first day and he might have looked like he didn't learn a whole lot, but he was very keen through the race and he might have disappointed himself a little.
"He's still a baby but he did fight for Colin. He's obviously a very good horse. The Phoenix Stakes is a possibility and we might possibly go on to the Middle Park after that."
He added: "We think he'll still come on an awful lot for that. It was only his second race and no matter how good you think they are, it's a tough ask."
Mooneista shines brightest
Trainer Jack Davison saddled the biggest winner of his career when his star filly Mooneista, owned and bred by his mother Paula, landed the Group 2 Paddy Power Sapphire Stakes to give Colin Keane a big-race double.
"This filly can walk the walk and getting her to perform in these big races is so pleasing," said Davison. "This is huge for my career. It's a tough game and it's hard to get these horses. I'm so lucky to have her."
Major shapes up on turf
The Eddie Lynam-trained Major Power picked a good day to show his Polytrack form on turf with his 50-1 success under Danny Sheehy in the €100,000 Paddy Power Scurry Handicap a first on grass.
"He wouldn't have been 50-1 if the race was in Dundalk," said Lynam of his five-time all-weather winner.
"He was a good horse for the Friday nights. I had been complaining to the handicapper that his turf mark (82) was too high, so I suppose he'll go back up to somewhere around his all-weather rating now (88)."
---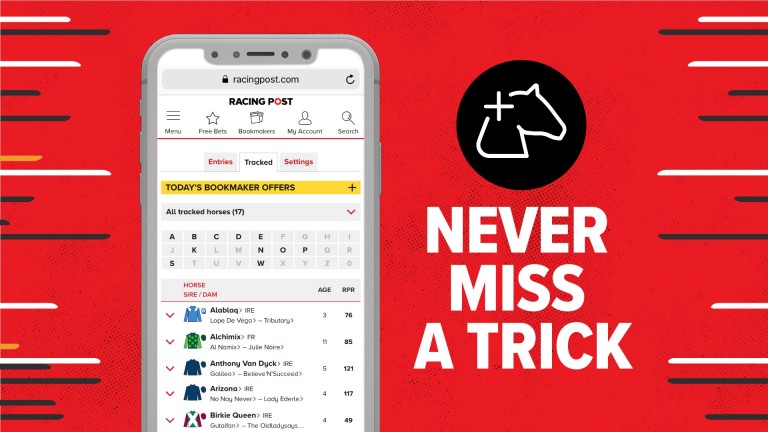 Follow your favourites with our amazing Horse Tracker feature. Add up to 1,000 horses to your stable, filter them and keep up to date with automatic email alerts. Join Members' Club Ultimate now and never miss a winner again!
---
He's obviously a very good horse. The Phoenix Stakes is a possibility and we might possibly go on to the Middle Park after that