'Happy days' - David Cameron celebrates as former No 10 insider wins at Newbury
The biggest gamble of David Cameron's political career proved to be the catalyst for his departure from Downing Street. He fared rather better on Saturday when enjoying a day at the races.
Cameron, who resigned as the United Kingdom's prime minister in 2016 after backing the wrong side in his own Brexit referendum, staked rather less at Newbury but emerged with a welcome success after supporting friend and former No 10 insider Isabel Spearman in a charity race that raised over £50,000 for the Injured Jockeys Fund.
Spearman had also taken part in last year's Magnolia Cup at Goodwood but tasted victory for the first time with a stylish display aboard the Eve Johnson Houghton-trained Danville.
The 43-year-old had previously worked as special advisor to Cameron's wife, Samantha, looking after her diary and assisting on wardrobe matters.
Danville wins the @IJF_official Charity Race for Isabel Spearman.

Congratulations to all the riders who took part. pic.twitter.com/DvIkWnQJok

— Newbury Racecourse (@NewburyRacing) May 14, 2022
"It was absolutely wonderful," said the ex-Conservative leader. "She's a very old friend and we came along to cheer her on. We had no idea she was going to win but luckily my wife said to put a bet on, so happy days."
For Spearman it was a very happy day indeed, not least because of her family connection to the IJF. Her husband is Mark Crocker, son of Lady Oaksey, a tireless supporter of the charity and widow of IJF founding father Lord Oaksey.
"The horse was incredible and I was very lucky to ride him," said Spearman. "It's great to get the opportunity to raise money for such a great cause, although I think my husband might divorce me if I say I'm going to do another one!"
Lady Oaksey said of her daughter-in-law: "That was an enormous thrill and she rode beautifully. She's worked so hard and it's a dream come true – she can retire on a winner now like Sam Waley-Cohen did."
---
Read this next . . .
JP McManus horses mixed up in another wrong horse debacle at Kilbeggan
---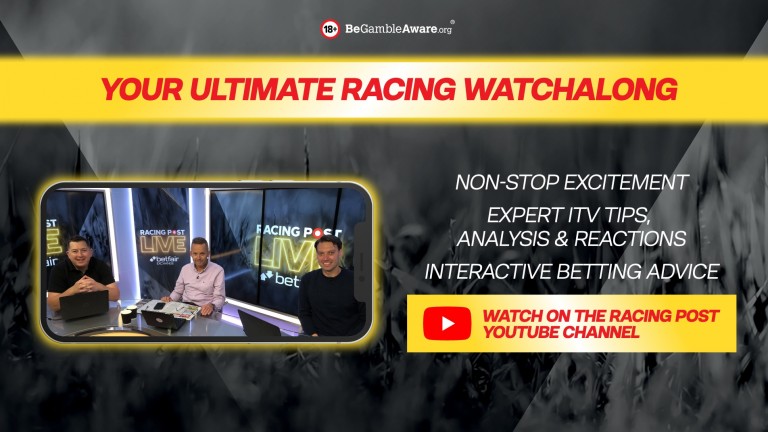 Racing Post Live is your ultimate racing watchalong every Saturday and during major festivals. Our experts offer uninterrupted tips, analysis and reactions to the ITV action. Subscribe to the Racing Post YouTube channel here and never miss a minute
---
She's a very old friend and we came along to cheer her on. We had no idea she was going to win but luckily my wife said to put a bet on