PJA seeking much longer breaks for British jockeys following wellbeing survey
The Professional Jockeys Association has renewed its call for longer breaks for riders in Britain to fall in line with next month's extended 24-day holiday for professional jump jockeys in Ireland.
The PJA launched a wellbeing survey for its members in March, the results of which are due to be presented to its board this week and shared with the BHA.
According to the PJA, the results highlight a clear call from riders over jumps for a minimum two-week break in August, although leading rider Aidan Coleman called for a six-week summer break after applauding the move in Ireland last month, while David Bass is another to have previously called for an extended interval to support the wellbeing of riders and stable staff.
Horse Racing Ireland announced that jump jockeys in Ireland will have a 24-day holiday in June after the authority doubled the current 12-day break for professional riders over jumps following consultation with the Irish Jockeys Association.
The eight jump meetings between June 7 and June 30, it was revealed, will be restricted to conditionals and riders who have not ridden more than 15 winners in the previous 12 months, with no jump racing whatsoever from June 19 until the break ends on June 30.
Well done @HRIRacing such a good idea, my opinion for what it's worth is we should have at least a 6 week break in the summer https://t.co/cKt8HlwMgE

— Aidan Coleman (@AidanColeman) April 27, 2021
When it comes to extended breaks for jump riders in Britain, apart from the short gap between seasons at the end of April – five days this year but one which can vary in length – the only other universal rest period is a 12-day hiatus in August.
On the Flat in Britain, holidays are at an even greater premium, with a five-day break in March and a six-day gap in November the only extended pauses in the calendar outside December 23, 24 and 25 when no racing takes place.
With the welfare of racing's participants in mind, PJA executive director Dale Gibson, who spent 24 years at the coalface as a professional jockey, is eager to see British racing follow Ireland's lead with longer breaks in the schedule.
"The Irish have certainly jumped the gun on us here and fair play to them," said Gibson. "I think they've done a brilliant job but we're remaining strong on this and, after a huge response, the results of our survey are pretty clear.
"We've come a long way from where we were three years ago but there's more we can do. As far as extended breaks go, there are 17 National Hunt days off this year, 12 in August and five between seasons. There are only 11 on the Flat, so surely as a minimum that should reach the same level as the jumps.
"Ideally, we should be aiming for 21 days for both codes. It's the extended breaks when everyone is off that really matter, with the results of the survey strongly supporting us."
The PJA, with support from both the National Trainers Federation and the National Association of Racing Staff, is also pushing for more single-code Sundays, with Gibson highlighting that from now until the start of October, only one day later this month will pass without a Flat fixture in Britain.
"It's a fact people operate better and make fewer mistakes when they're fresher," he said. "We've also seen a significant increase in mental health issues in the last 18 months. There is now a real opportunity for the industry on the back of Covid restrictions to improve every participant's working life."
He added: "No-one is wanting a racecourse to suddenly lose out. However, we feel we should act responsibly in conjunction with the planners, courses and other horsemen and women to safeguard those who ensure racing's wheel never stops turning – they've earned that.
"The BHA has worked well with us but there's more we can do collectively as an industry."
---
Read more
Horse Racing Ireland announces extended break for Irish jump jockeys in June
Missing an open goal: why the BHA should follow HRI's lead to help jump jockeys
Racing Welfare launches mental health online survey
'We want to help' – Racing Welfare urges those in difficulty to seek support
---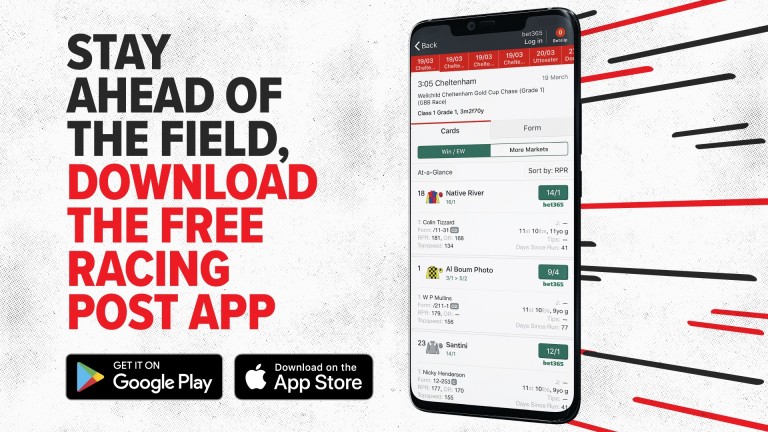 Download the free Racing Post app for cards, form, tips, in-app betting and to watch live races. Download for free at racingpost.com/mobile or search Racing Post app
---
It's the extended breaks when everyone is off that really matter, with the results of the survey strongly supporting us