Revealed: Phoenix racing fund was never regulated - and is now in liquidation
Amer Abdulaziz Salman's Phoenix Luxembourg Fund, lauded by its founder as "the world's first regulated thoroughbred fund", has been placed into voluntary liquidation and never operated as a functioning investment fund at all.
Abdulaziz, 56, launched Phoenix Thoroughbreds in 2017 and on several occasions talked about how his decision to register his fund in Luxembourg provided greater transparency to his operation.
He told the Racing Post in April 2018: "We've been working on the project for four years getting the structure and investors in place and we're going to be fully regulated by the authorities in Luxembourg within the next two to three weeks.
---
Phoenix Thoroughbreds founder accused of stealing €100m from global Ponzi scam
---
"We have fund managers to report back to, and transparency has to be 200 per cent being regulated in Luxembourg. We like the transparency."
He added in a Racing Post interview in July: "Our legal structure is very unique. We're the only regulated [thoroughbred] fund worldwide, which for me is a huge achievement.
"To come up with a legal structure like that wasn't easy and took a lot of effort. We're unique and very proud of that."
However, Phoenix Luxembourg Fund SICAV-RAIF, the fund created by Abdulaziz's Dubai-based Phoenix Fund Investment LLC, was never regulated in Luxembourg, simply registered there - taking it outside of the governance and scrutiny of the CSSF, the country's financial services regulator.
Application to place this fund in voluntary liquidation was made last month, according to the Luxembourg business register.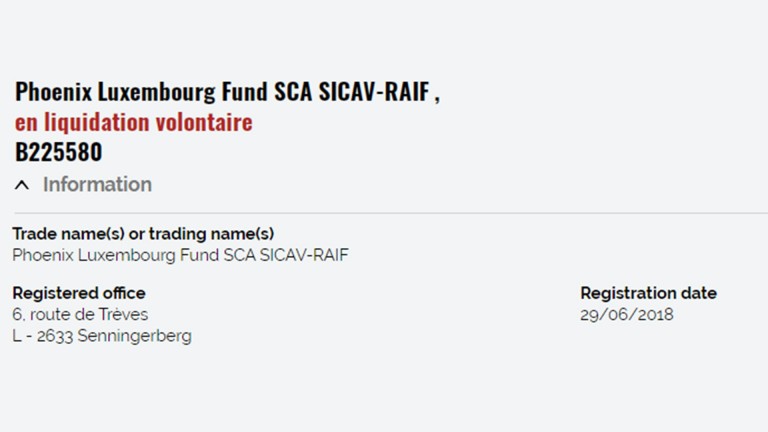 Furthermore, the type of fund established by Abdulaziz when setting up Phoenix Luxembourg Fund requires by law an outside fund manager, known as an Alternative Investment Fund Manager (AIFM), to operate in the first place.
An AIFM was approached by Phoenix but is understood to have walked away from the role during the due diligence process, meaning the fund never started and never traded despite Phoenix acquiring more than 300 horses, including stallions and broodmares, since its inception.
A source with knowledge of the situation said: "This fund never got off the ground. It never did business and wasn't approved for any assets.
"Imagine someone built a warehouse, hired a manager. That manager never showed up for work, nothing ever went into the warehouse or went out of the warehouse."
Abdulaziz was named in a US court this month by a witness in a money-laundering trial relating to the international cryptocurrency scam OneCoin.
The witness alleged Abdulaziz acted as a key money launderer for the operation before stealing €100 million from the scheme to fund his ownership vehicle.
---
Everything you need to know about the OneCoin court case
---
The claim was made by convicted fraudster Konstantin Ignatov, co-founder of fake cryptocurrency OneCoin with his sister Dr Ruja Ignatova, during the trial of former US lawyer Mark Scott, who was convicted last week of fraud and money laundering.
Testifying under oath, Ignatov said: "Amer Abdulaziz, after he stole €100m from OneCoin, he started buying racehorses for, like, €25m. [He was] one of the main money-launderers for Ruja."
Abdulaziz has not responded to numerous attempts for comment from the Racing Post, but a statement released on Monday by Phoenix Thoroughbreds said: "Phoenix Fund Investments LLC categorically denies all allegations made against it, and its owner, Mr Amer Abdulaziz, in legal proceedings against OneCoin and its conspirators in the US.
"Phoenix Fund Investments LLC believes that the firm and Mr Amer Abdulaziz have acted according to the law at all times, and will vigorously contest all allegations of wrongdoing. Phoenix Fund Investments LLC will fully cooperate with relevant authorities should they require any assistance."
---
Read The Lowdown from 8.30am daily on racingpost.com and the Racing Post app for all the day's going updates, news and tips
---
This fund never got off the ground. It never did business and wasn't approved for any assets.