Patience – and running – bookmaker Ben Keith's key to tackling festival fever
The action has picked up this week with NRNB whetting the appetite, and we're now getting plenty of enquiries for the handicaps – we have laid Movewiththetimes at 10-1 NRNB in the Close Brothers Handicap and dual Festival winner Tiger Roll at 8-1 for the Cross Country.
We're also seeing multiples of basically every permutation on the hotshots Altior, Getabird, Footpad, Buveur D'Air and Samcro.
The office take the view that Getabird could easily be a 5-4 shot on the day for the opening Supreme but the question is how much I want of it in the book at 7-4+ now?
That said, I'm there to play and take on punters. I generally find that at Cheltenham and Royal Ascot 'fashionable' short ones tend to get only shorter and shorter and I try to get involved as close to the off as possible. Patience is important as a bookmaker. If you chase the market early, you tend to lay well over the odds, come off-time. One of my mentors was the late, great, legendary greyhound bookmaker Tony Morris. A lesson of his was "take as much as possible, at the lowest possible price". I try to follow that advice to a T.
---
Job Star Sports owner
Age 38
Best moment in racing I love everyday of Cheltenham but Greyhound Derby final night, as sponsor, would be my highlight.
Best non-tip tip for Cheltenham I always enjoy going with the team for a curry at Koloshi in Charlton Kings.
---
I run for an hour a day, virtually every day, and try to keep this up each morning of the big week. It takes the sting out of my nerves, particularly on the Tuesday. The festival routine is this: on the way to the course, I will call Trevor Harris, our head of trading. Trevor will go through the card with me, telling me which favourites and runners towards the front of the market, will be easy to lay, or I may have to be aggressive to get in the book.
I bet to no opinion whatsoever, except for when a horse may be at its shortest price. When playing clients, you can't really bet to an opinion anyway. If you fancy a runner, do you really want them betting with another bookie?
---
Read exclusive tipping, interviews and comment when you join Members' Club Ultimate. Enjoy your first month free when you subscribe using promo code FREETRIAL. Find out more here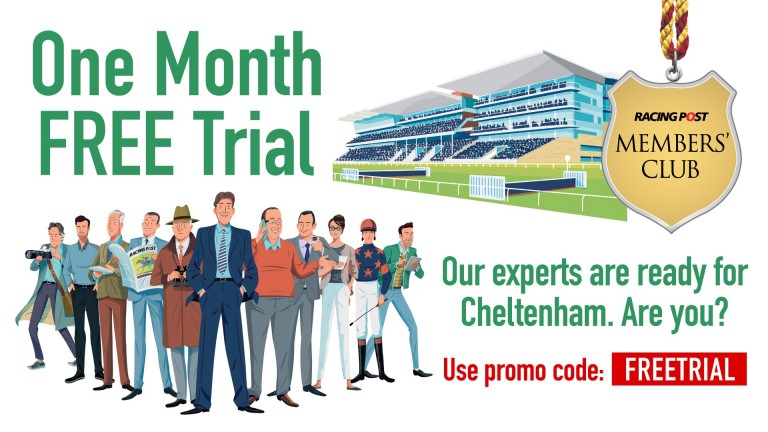 I run for an hour a day, virtually everyday, and try to keep this up each morning of the big week. It takes the sting out of my nerves