Panorama to allege ex-Elliott horses were sent to UK abattoir
More details have emerged about Panorama's The Dark Side Of Horse Racing programme, to be screened on BBC1 at 8.30pm on Monday evening.
The half-hour show, presented by Darragh MacIntyre, will use covert footage from cameras placed inside an abattoir in support of the producers' contention that "rules which are meant to protect horses from a cruel death appear to be regularly ignored".
The footage was taken over four days at the end of 2019 and the start of 2020 and, according to the BBC, shows dozens of former racehorses being euthanised, the majority of them from Ireland. Three horses formerly trained by Gordon Elliott are said to have been among them, including High Expectations and Kiss Me Kayf, named in a press release issued by the broadcaster on Sunday.
"None of those animals were sent by me to the abattoir," Elliott is quoted as telling Panorama, explaining that the horses in question had been retired from racing through injury and were not under his care or ownership at the time of their death. The programme is expected to note that Elliott is currently suspended from the sport after a photograph emerged in February of him sitting on a dead horse.
---
Lee Mottershead: Panorama will ask tough questions – racing needs to have the right answers (Members' Club)
---
The BBC says it has been working with Animal Aid, an animal rights organisation which calls for the end of horseracing and which placed the cameras in the abattoir. It is claimed the footage shows examples of shooting horses from distance, so that death is neither certain nor instant, and of shooting them in front of other horses, causing unnecessary distress.
The abattoir featured in the programme is said to be run by Drury & Sons, who are quoted as telling the BBC: "We take great care to maintain high welfare conditions and do not accept any form of animal abuse. All horses are humanely destroyed and on occasions where issues do occur, we take swift action to review and rectify."
Elliott, the BHA and Horse Racing Ireland declined to comment in advance of the broadcast.
---
Read more:
ANZ Bloodstock: Jo McKinnon on the realities of rehoming racehorses
You might take a dim view of Panorama but please don't cast the BBC as the enemy
Racecourses urge crowds to return on Monday as restrictions ease in England
Aidan O'Brien hails 'incredible' St Mark's Basilica as focus turns to York
Ascot wants as many people as possible to enjoy 'race of the season' on Saturday
---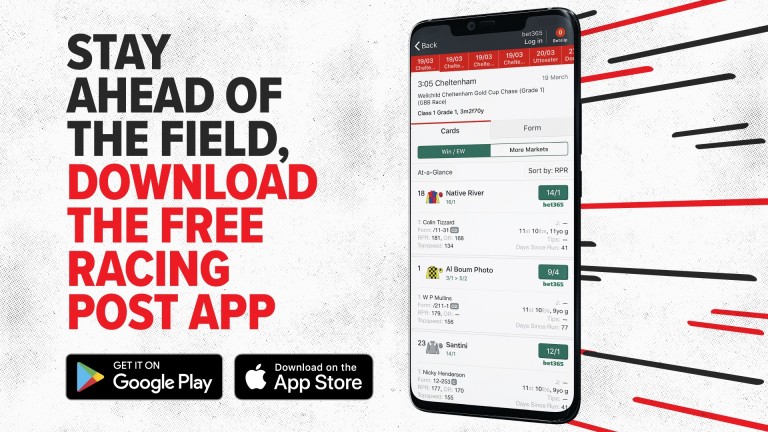 Download the free Racing Post app for cards, form, tips, in-app betting and to watch live races. Download for free at racingpost.com/mobile or search Racing Post app
---
We take great care to maintain high welfare conditions and do not accept any form of animal abuse