Lingfield to make dream come true for ten-year-old racing enthusiast
A lifelong dream will be fulfilled before racing at Lingfield on Saturday for ten-year-old Lily-Claire Slade when she gets to ride around a racetrack for the first time.
Keen rider Lily-Claire, who is from Ashford in Kent, will complete a circuit of the course on a pony, accompanied by jockey Hollie Doyle, in an adventure arranged with the help of Katie Margarson on behalf of the Dreams Come True charity.
Dreams Come True aims to fulfil the dreams of young children suffering serious medical issues and Lily-Claire, who has a lung condition, wanted to ride around a racecourse "in front of a full crowd of people on race day".
Wendy Gray, head of dreams at the charity, said: "Lily has been mad about riding since she was three. Her request was to ride a circuit of a racecourse because she wants to be a jockey when she grows up.
"Her family are coming along to support her and Katie has been marvelous getting all sorts of things arranged. It should be an amazing day."
---
Come in number two at Kempton
Horse number two in each of Saturday's ITV4 televised races will carry a gold saddle cloth and earn its groom a £2,000 prize if it wins.
The bonus will be paid by the day's headline sponsors Betdaq to mark the exchange having cut commission on bets on all sports and markets to a flat rate two per cent.
---
Paul Townend set to return race-riding next week
Chief Irish Horse Racing Regulatory Board [IHRB] medical officer Dr Adrian McGoldrick says Paul Townend is on course to return to race riding next week, less than a month after suffering a heavy final fence fall from Killultagh Vic in the Irish Gold Cup.
He said: "I examined Paul yesterday [Wednesday] and the plan is to wean him off his protective boot that he's been wearing since his fall. I expect him to be back riding out by Monday and he should be able to return to race riding by the end of next week, all going well."
Jody McGarvey, who fractured his T8 vertebra in a fall in September, was not long back from that injury before he injured his chest and neck in another fall at Limerick over the Christmas period but the County Derry native is due back later next week as well.

McGarvey said: "I was only just back and I got a bad fall at Limerick on St Stephen's Day when I fractured a vertebra. I'm back riding out now and I feel well. I've done plenty in the gym and I'm riding in a few schooling races on Friday. Hopefully I'll be back next week."
---
Owners increase funding for retired racehorses
Britain's racehorse owners are to increase their automatic financial contribution to the welfare of retired racehorses, the first time there has been a rise in the levy since 2009.
The Racehorse Owners Association has agreed that the levy charged every time a horse is entered in a race will be increased from £1 to £1.25 from March 1.
That money goes to Retraining of Racehorses, the racing industry's official charity for the welfare of racehorses when they have retired. Last year owners contributed £202,856 to the charity via the levy.
ROA chief executive Charlie Liverton said: "The welfare of retired racehorses is an area on which the ROA remains focused on, given the important role that Retraining of Racehorses plays.
"The 25 per cent increase from March reflects the increased rate of inflation since the £1 levy was first established in 2009.
"Our members have responded positively to this decision, such is their concern that the interests of former racehorses remain a priority for owners."
Retraining of Racehorses chief executive Di Arbuthnot said: "We are very grateful to the ROA for taking the lead and increasing their contribution to RoR.
"The increased revenue will be spread between our two core objectives, firstly promoting the versatility of former racehorses and providing them with opportunities for a fulfilling second career after racing, and secondly, ensuring their welfare is protected and stepping in to provide care and treatment should it be necessary.
"As the scale of the charity has grown, so have our costs, which makes this announcement all the more welcome."
---
Last year's winner Smyth on stable staff judging panel
Owen Smyth, winner of the Irish Racing Excellence award at the 2017 Godolphin Stud and Stable Staff Awards, has joined the judging panel for three years and will begin his role at this year's awards.
Head stallion man at Kildangan Stud, Smyth has worked in racing since 1983. Originally from Crumlin in Dublin and a graduate of Race (Racing Academy and Centre of Education), Smyth has been employed at the stud since 1988.
Speaking about his appointment, he said: "I am deeply honoured to be involved in the judging panel for this year's Godolphin Stud and Stable Staff Awards.
"I hope that my experience as a stud farm worker will bring something new to the table and I look forward to sharing my knowledge with the judging committee."
Olive O'Connor, who previously sat on the South Leinster region ITBA committee and has over 30 years of experience in the industry, will also join the panel this year.
---
Read exclusive tipping, interviews and comment when you join Members' Club Ultimate. Enjoy your first month free when you subscribe using promo code FREETRIAL. Find out more here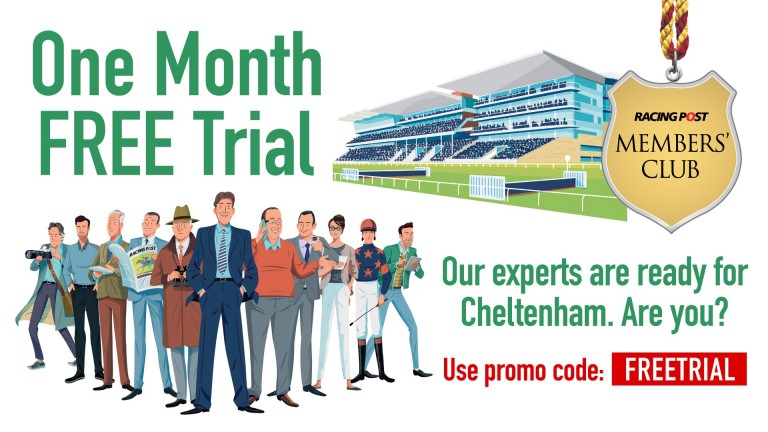 Lily has been mad about riding since she was three. Her request was to ride a circuit of a racecourse because she wants to be a jockey when she grows