Owners increase funding for retired racehorses
Britain's racehorse owners are to increase their automatic financial contribution to the welfare of retired racehorses, the first time there has been a rise in the levy since 2009.
The Racehorse Owners Association has agreed that the levy charged every time a horse is entered in a race will be increased from £1 to £1.25 from March 1.
That money goes to Retraining of Racehorses, the racing industry's official charity for the welfare of racehorses when they have retired. Last year owners contributed £202,856 to the charity via the levy.
ROA chief executive Charlie Liverton said: "The welfare of retired racehorses is an area on which the ROA remains focused on, given the important role that Retraining of Racehorses plays.
"The 25 per cent increase from March reflects the increased rate of inflation since the £1 levy was first established in 2009.
"Our members have responded positively to this decision, such is their concern that the interests of former racehorses remain a priority for owners."
Retraining of Racehorses chief executive Di Arbuthnot said: "We are very grateful to the ROA for taking the lead and increasing their contribution to RoR.
"The increased revenue will be spread between our two core objectives, firstly promoting the versatility of former racehorses and providing them with opportunities for a fulfilling second career after racing, and secondly, ensuring their welfare is protected and stepping in to provide care and treatment should it be necessary.
"As the scale of the charity has grown, so have our costs, which makes this announcement all the more welcome."
---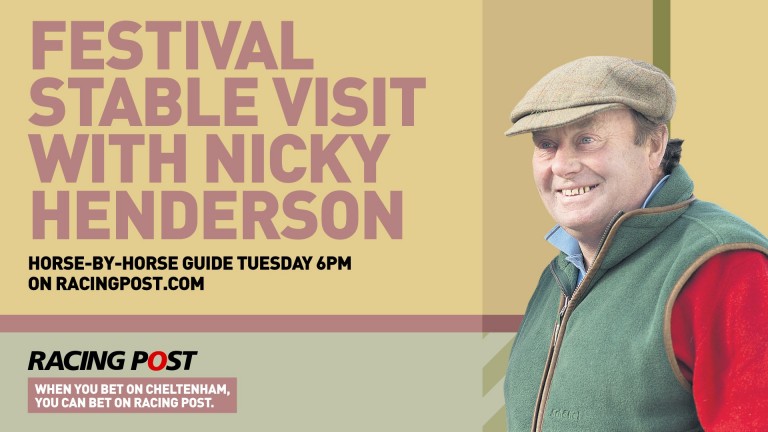 ---
Members' Club Ultimate subscribers can read our guide to Nicky Henderson's festival team exclusively online the night before publication in the paper. Not a member? Enjoy your first month free when you subscribe using promo code FREETRIAL. Find out more here
As the scale of the charity has grown, so have our costs, which makes this announcement all the more welcome