Not much love for Oxted as our tipsters reveal their weekend fancies
Welcome to the Punting Club! Unlike most clubs there's no joining fee or annual charge, and the only criterion for being part of the gang is simple: an appreciation for weekend punting and an enthusiasm for chewing over the big talking points.

Every Friday we – that's Punt regulars Tom Collins, Maddy Playle and Robbie Wilders (Punting Club membership numbers #1, #2 and #3) – will answer your questions on the weekend's racing action, share our best bets . . . and ruthlessly highlight the flaws in each other's arguments.
You can submit your questions via this link each week, but read on to see what we have to say this week . . .
---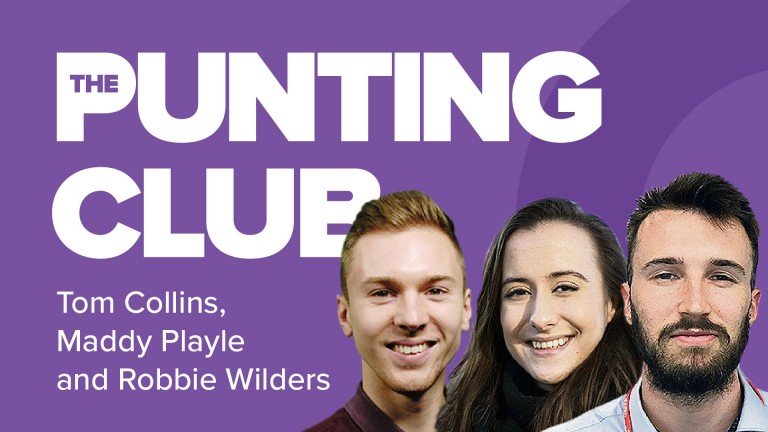 Any strong fancies for Saturday? Shabir Hussain
Maddy There might be some repetition here, Shabir, as I've already filed my answers for the Saturday Jury, but here goes. I like Jumaira Bay (12-1) and Boardman (20-1) against the field in the Bunbury Cup (3.50 Newmarket), Lucander (18-1) in the John Smith's Cup (4.05) and Only Spoofing (11-1) and Showalong (14-1) in the big sprint at Ascot (3.35).
Tom It's an extremely difficult day of action – Super Saturday is super tough. I won't get to catch most of the UK and Irish racing live, so I've had only two punts. Ropey Guest deserves another chance in the Bunbury Cup (3.50 Newmarket) at around 25-1. He was drawn on the wrong side of the track at Ascot and has good form at higher levels. My other selection can be found in my answer to the next question!
Robbie I backed Significantly the other day in the 5f handicap (3.35) at Ascot. Not only is the 4lb rise he incurred for his Palace of Holyroodhouse Handicap perfectly fair, but I also think this race might be more straightforward to win against more exposed, older horses. I'm not convinced heavy ground was ideal for Significantly last time and it looks less testing here, while his trainer has said he thinks his sprinter deserves to be rated in the 100s. He has been well supported but makes obvious appeal off 96 over a course and distance over which he ran his best race.
Can you give me a 100 per cent winner as I'm on losing run. Paul Smith
Maddy There's no such thing as a certainty in racing, Paul, but I'll do my best! I'd be surprised if Spanish Kiss (2.25 Ascot) isn't good enough to defy an 8lb rise against some exposed rivals. He's looked good this season and boasts an Ebor entry, so will need to be winning here to honour that.
Tom I agree with Maddy that there's no such thing as a certainty! However, my best bet is Caspian Queen (4.10 Ascot) for trainer Sean Woods. She posted a career-best effort when winning at Kempton two starts back and was badly inconvenienced by the slow pace at Royal Ascot last time. Nevertheless, she finished her race off nicely and has solid claims of returning to winning ways.
Robbie The only certainty this weekend is Robbie Wilders to sink two bottles of Sauvignon Blanc on Sunday night. Is there a market for that? I daren't say. In terms of a well-handicapped horse, get hold of Surrey Pride (4.05 York). He was really impressive on his seasonal return over this course and distance in a race that has produced five subsequent winners in behind. He improved for his first run the last two years and off 6lb higher he has a belting chance. His ability to handle York gives me further confidence.
Tom, what are your views on Bolshoi Ballet and Santa Barbara at Belmont Park on Saturday night? What do you think of Bolshoi Ballet after his injury at Epsom? Lee Wainwright and Mikey Hobbs
Tom Hello fellas. I've combined your questions – great minds think alike, it seems! I haven't been a fan of Santa Barbara all year but this looks like an excellent piece of placing from Aidan O'Brien, who has a brilliant record with his US shippers. She is clearly the filly to beat in the Belmont Oaks (9.06), which hasn't drawn the best field. Saying that, she won't be much of a price. For forecast/each-way players, Higher Truth represents the value. Bolshoi Ballet will win the Belmont Derby (10.12) if he's back to his best. The danger is Hard Love, who could get the dream trip on the shoulder of likely leaders Sainthood and Du Jour.
Robbie You fellas need to stop asking questions to TC directly because it just strokes his substantial ego.
Do you think more racecourses will move to Sky as they seem to get a bigger audience? Phillip Austin
Maddy Good question, Phillip. It will be interesting to see if any more independent racecourses follow suit after Newbury signed the contract to make the move. What is interesting about Sky Sports Racing, Racing TV and ITV is that the coverage is so different. It wouldn't surprise me if viewing figures are indeed higher for Sky given it's free to view, unlike RTV, but that's not to say there isn't any value in the latter's more racing-centric coverage.
Robbie Seems likely to me. Also, with the action at most of our top courses aired on Racing TV, there is seldom much time for analysis on busy Saturdays. Ascot knew the time of day by switching to Sky a while back and seemed to be reaping rewards at the royal meeting again a few weeks ago with generally uninterrupted coverage. However, this is akin to a see-saw and the more courses jump ship to Sky the more appealing Racing TV becomes.
---
Newbury to switch to Sky Sports Racing from 2024 after new deal struck
---
Dhabab for the Superlative (3.15 Newmarket)? James Littlewood
Maddy He was definitely hampered in the Coventry, James, but he's not the sort of horse I'd want to be investing in at 5-2 with so many unknowns in the race. I'm not really sure what to think of the Royal Ascot form so I'd look at the likes of Mot And The Messer (second has won since) and Papa Cocktail, who were both impressive winners last time.
Tom Dhabab wasn't given a good ride in the Coventry, although I don't think he would have won anyway. Saying that, I can certainly see why punters might stick with him. I'm not betting in this race but I was at Sandown when Native Trail made his winning debut and he was a clear standout in the preliminaries and on the track. I hope he develops into a Group horse.
---
3.15 Newmarket Saturday: bet365 Superlative Stakes racecard and betting
---
Can Oxted bag another Group 1 at a track where he excels? Russell Collins
Maddy He certainly can, but as I referred to in another answer, I can't help but think everything worked out perfectly for him in the King's Stand with the pace collapse, and I think this is a far deeper race than the one he won last year. Creative Force (9-1) is my selection and he won't care what the ground is, but if the track doesn't get much rain then I definitely think Chil Chil can get involved at 20-1.
Tom I've never been a massive Oxted fan and also believe he was favoured by the pace collapse in the King's Stand. Nevertheless, there's plenty in his favour in the July Cup and I'd much rather back him than Dragon Symbol or Starman. I may be falling off a cliff here but Art Power would be my number one choice at the prices.
Do you think the draw bias at Royal Ascot is ruining the meeting? David Lowman
Tom Plenty of people have that view, but I always treat biases as a positive. Once you realise that a certain part of the track is riding faster at Ascot you have a bona fide edge to use in your punting plan – the market doesn't readjust quickly enough so there's always plenty of value on offer. Similar biases can be found on most tracks, whether it be a draw, pace or rail angle. Looking to the future, pinpointing those horses who performed well against the bias can earn you a fair few quid.
I've seen that Oisin Murphy has bought Dragon Symbol. Do you think that is a big tip ahead of his run in the July Cup? I also fancy Oxted for that as his run in the race last year was superb. Which form would you prefer of the two horses? Also a question for Maddy, do you think 10-1 Wonderful Tonight for the Arc is good enough value for the race each-way or only a win bet? Michael Eason
Maddy Hi Michael. Of the two, I'd prefer Dragon Symbol in the July Cup because I think Oxted was massively advantaged by the way the King's Stand was run, but if Newmarket gets rain I don't think that will help him and I'll be looking elsewhere for a bet. As for Oisin Murphy, he purchased Dragon Symbol privately after the breeze-ups, not recently, so I wouldn't buy much into that now we've seen what he can do. Thanks for reading my column, as that's where I tipped up Wonderful Tonight for the Arc. I've gone win-only, but that's personal preference.
Robbie
I wouldn't read too much into that, but Dragon Symbol and Oxted obviously have chances in a tricky race to assess. On a side note unrelated to betting, this Group 1 has 19 runners – which is great as you don't see that too often. The Group 1 sprints at Royal Ascot had 16 runners (King's Stand), 15 (Commonwealth Cup) and 12 (Diamond Jubilee) – with a glut of non-runners in the latter two. However, these numbers are arguably evidence of a growing need for speed in the breeding industry, which is a shame for someone who prefers middle-distance races. We have grown accustomed to seeing small fields in Group 1s over 1m2f and further which detracts from the spectacle.
---
4.25 Newmarket Saturday: Darley July Cup Stakes racecard and betting
---
If you have an ante-post bet on a horse and it loses but is given the race after an objection or enquiry at a later date would you get your winnings? Stephen Jones
Tom Unfortunately not! The punter loses out in that scenario, I'm afraid.
Robbie It's a shame in that particular scenario but I think punters still have it very good nowadays. For instance, plenty of bookies still pay out first past the post when a result is overturned. On a personal note, I mean cheers but there's no way I should be winning twice on two ante-post bets in the same race (Campanelle and Dragon Symbol in the Commonwealth Cup).
---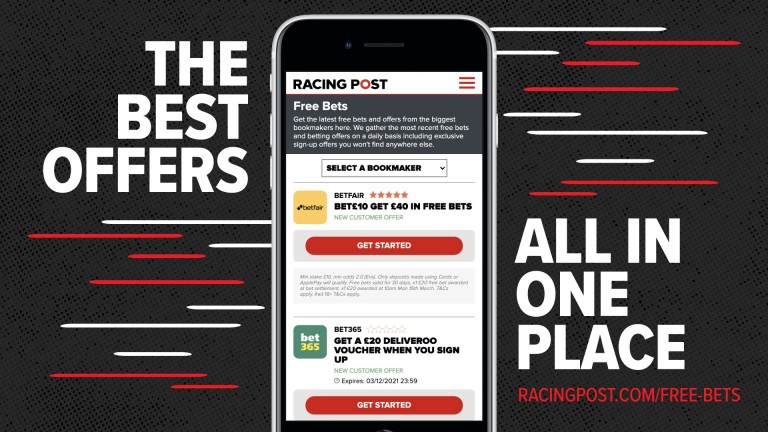 For all our exclusive free bet offers and must-have daily promotions click the free bets button or go to racingpost.com/freebets
---
He's looked good this season and boasts an Ebor entry, so will need to be winning here to honour that