Nearly a case of 'hare today, gone tomorrow' for intruding rabbit
It was so nearly a case of 'hare today, gone tomorrow' for one brave bunny who intruded upon the 7f handicap at Southwell on Monday, narrowly avoiding a calamitous clash with the nine runners who had just entered the home straight.
Showing a blistering turn of foot that marked him down as a real Fibresand specialist, the rabbit shot across the track before seemingly having a change of heart, putting in a U-turn and sprinting back across the path of the runners.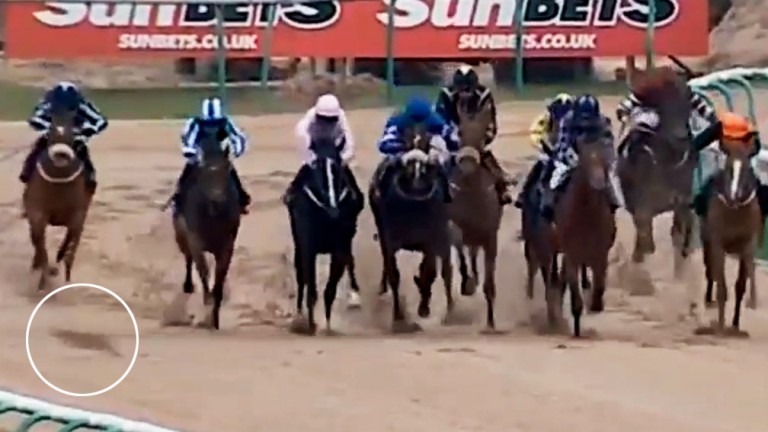 Happily the oncoming runners, contesting a 46-60 handicap, were more Chamberlain than Churchill – they weren't the greatest – and the rampaging rabbit had just enough time to escape.
Animals gatecrashing horse races is something of a topical subject at the moment after a kangaroo became a viral sensation when bounding alongside the runners during a contest in Australia last week.
Luckily no animals were harmed in the making of this story.
Showing a blistering turn of foot that marked him down as a real Fibresand specialist, the rabbit shot across the track